Valentine's Night In Gift Box
$59.95
Since this years Valentine's Day is going to look very different we have come up with a Night In Gift Box filled with treats to be enjoyed while at home. Contents include:
200g Assorted Chocolate Box
Popcorn
Cake in a Mug
Fudge
Gummies
4 Hot Chocolates
Chocolate Heart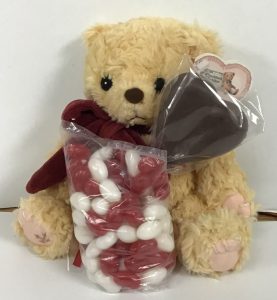 Bow Bear with Treats
$24.95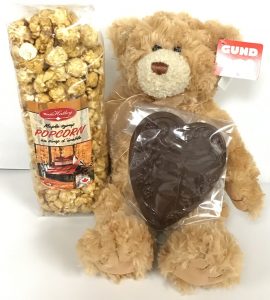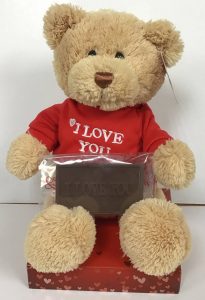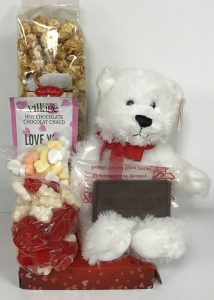 Milkshake for Two
$29.95
This arrangement features two flavours of milkshakes that each make two servings, candy and a chocolate heart. Just add milk and Vanilla ice cream and you have a sweet decadent treat to share. Each set comes with a Strawberry Milk shake mix and then either a Vanilla or Chocolate Milkshake mix depending on availability.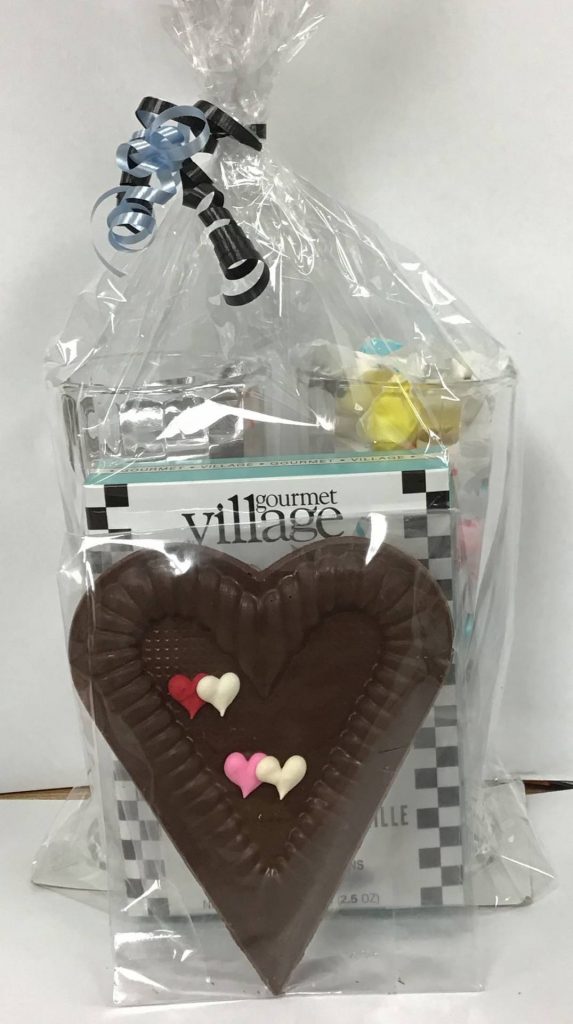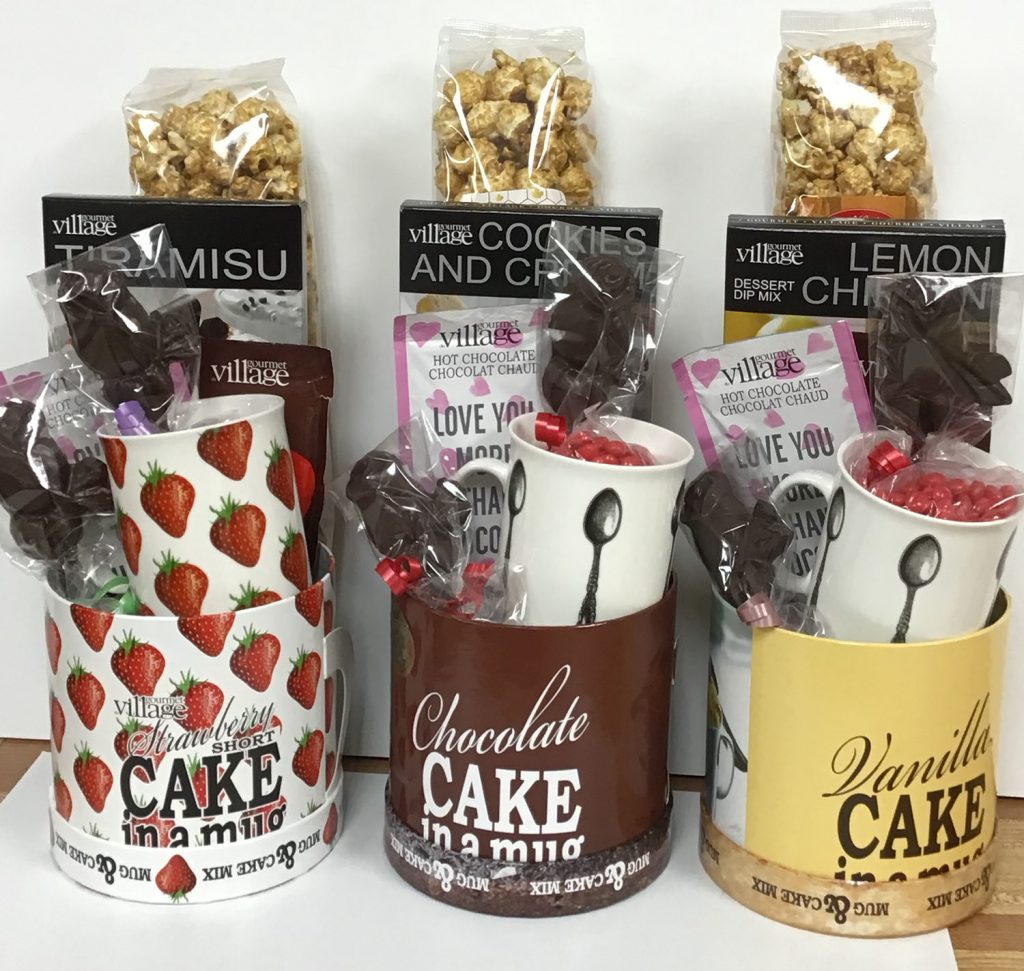 Cake in a Mug Gift Arrangement
$36.95
Available in Three different flavours our Cake in a Mug Gift arrangement features a selection of treats that can be enjoyed. Each arrangement includes:
Cake in a Mug Set
Dessert Dip Mix
Candy
Roses on a Stick
Hot Chocolates
The three flavours available are: Chocolate, Strawberry Shortcake and, Vanilla.
Candy Arrangements
We have also put together a selection of smaller packages filled with candy and some other treats that are sure to please young and old alike.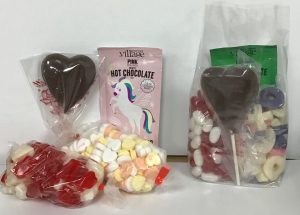 Treat Bags
Candy, Hot Chocolate and Chocolate
$8.95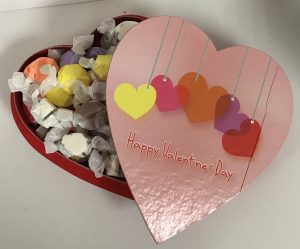 Taffy Heart
Heart Box filled with Salt Water Taffy
$8.95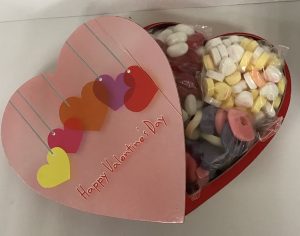 Candy Heart
Heart Box filled with Candy
$8.95