Description
To go along with their ever popular dip mixes, seasonings and hot chocolates Gourmet du Village offers a range of sweet treats which have grown over the years to include Hot Chocolate Bombs, Milkshakes, skillets and Baking Kits that are fun for kids and adults alike.
Milkshakes
Colour changing milkshakes are sure to add some wonder and joy to those warm summer afternoons. They are easy to make and serve, just add milk and ice cream. If you are feeling really fancy add whipped cream and a cherry on top.
Colour Change Milk Shakes – $1.49 Each or 10 for $13.50
Blue Shark
Green Dinosaur
Pink Unicorn
Purple Seahorse
Orange Flavoured Dragon
Also we have available packages that make two milkshakes in either chocolate or vanilla priced at $4.95 Each.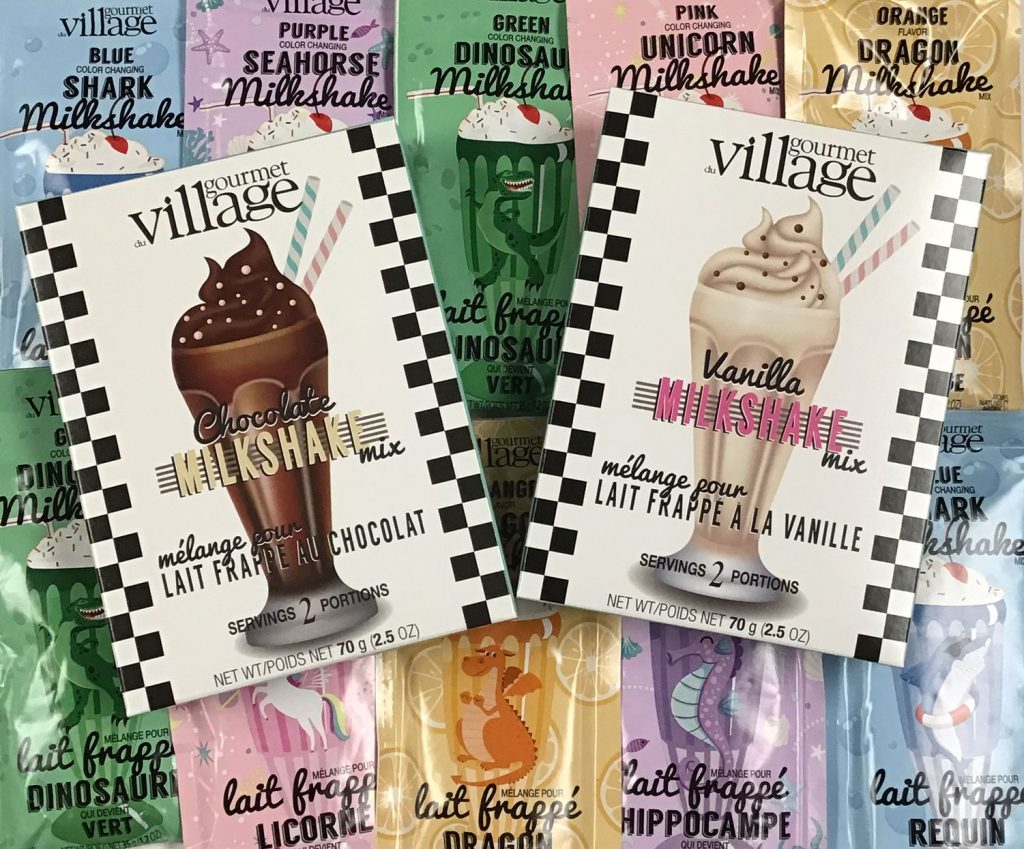 Baking Kits and Gourmet Village Kids.
Village Kids is a collection of easy and fun to make recipes and baking kits for kids to enjoy with family and friends. Each kit comes with  an accessory to keep to be used for years to follow along with the mix and recipe.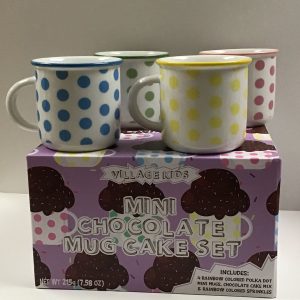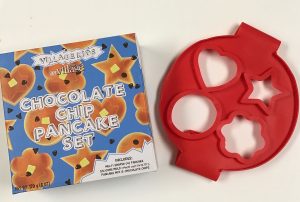 Chocolate Chip Pancake Kit
$16.95 Each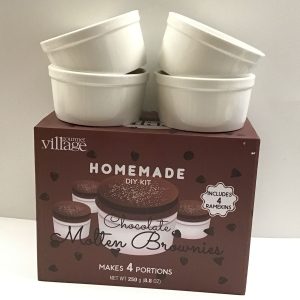 Molten Brownie Kit
$24.95 Each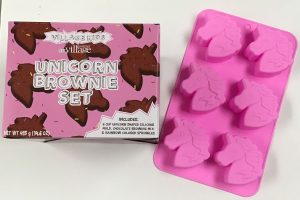 Unicorn Brownie Kit
$24.95 Each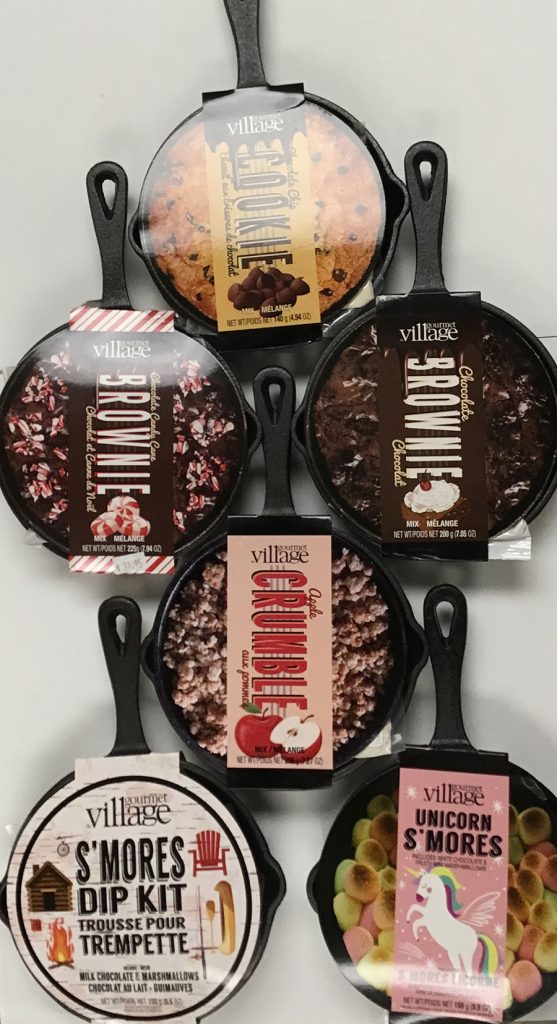 Cast Iron Dessert Skillets
$21.95 Each
Cast Iron is one of the finest ways to cook and Gourmet du Village has introduced a range of baking kits that each come with a Cast Iron skillet along with the mixes to make a tasty dessert. Each skillet is 16cm in diameter (6.5 inches).
Skillets
Apple Crumble
Candy Cane Brownie
Chocolate Brownie
Chocolate Chip Cookie
S'mores Dip
Unicorn S'mores Dip
Refills – $7.95 Each
Brownie
S'mores
Unicorn S'mores
Gourmet Village Hot Chocolate Bomb Kits and Refills
Hot chocolate bombs are a fun treat to make and enjoy on cooler days and evenings. Each kit includes a silcone mold, an easy to follow recipe, hot chocolate mix, mini marshmallows as well as coloured sprinkles or toppings to decorate four hot chocolate bombs. If you already have the silcone mold gourmet du village offers refill kits with enough supplies to make four hot chocolate bombs.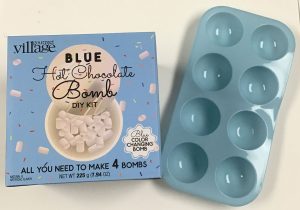 Blue Colour Change Kit
$22.95 Each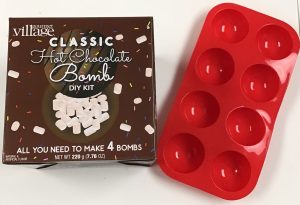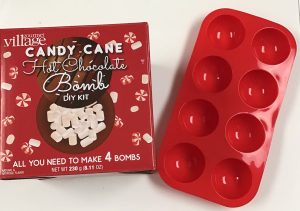 Candy Cane Kit
$22.95 Each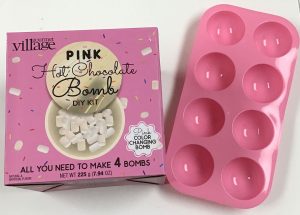 Pink Colour Change Kit
$22.95 Each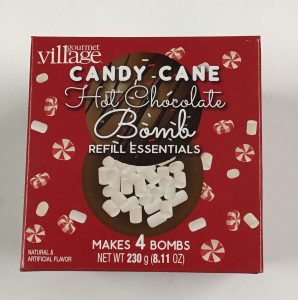 Candy Cane Refill
$11.95 Each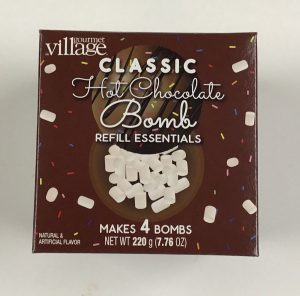 Classic Refill
$11.95 Each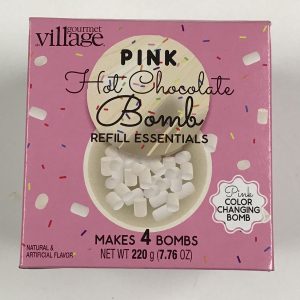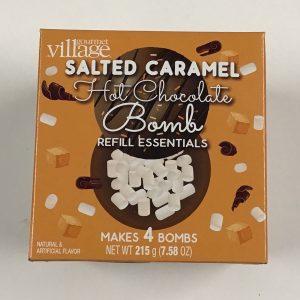 Salted Caramel Refill
$11.95 Each