Description
Come discover the variety of loose leaf tea we carry. Whether you are a fan of traditional blacks, flavoured blacks, flavoured greens, flavoured rooibos or herb and fruit tisanes, there is an option to try. Vacuum packed in resealable black pouches for freshness, each bag makes between 35 and 50 cups of tea.
Need something to hold loose tea leaves?  We sell an assortment of tea balls and tea bags, as well as measuring scoops. Plus we have various sizes of teapots available for purchase.
Black Loose Leaf Teas
$11.99 Each
Whether you prefer a classic black tea or are a little more adventurous and like to try flavoured black teas we have a variety of options.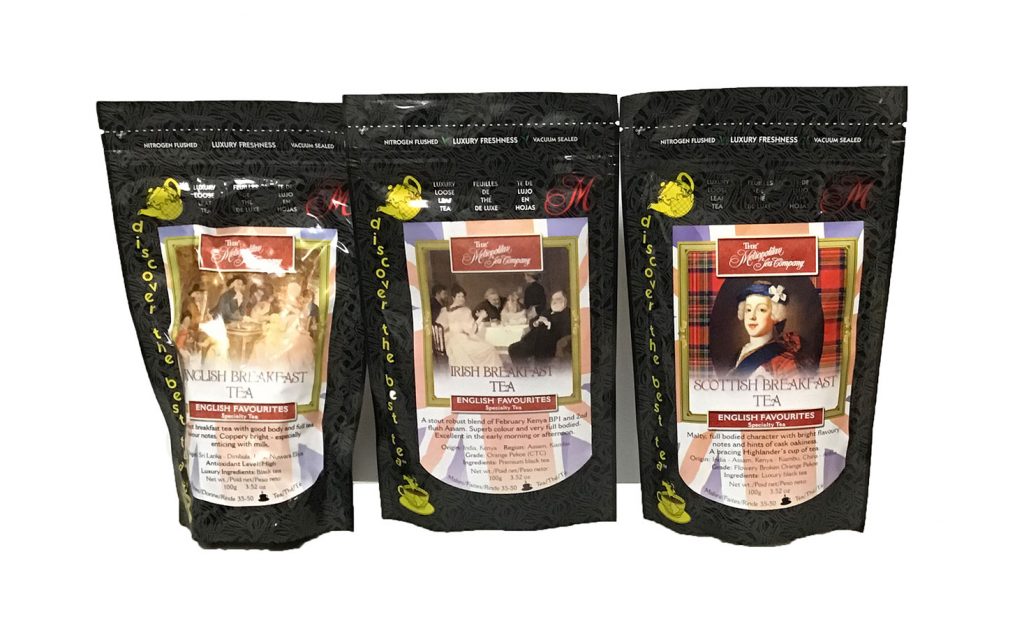 Breakfast Teas
English, Irish, Scottish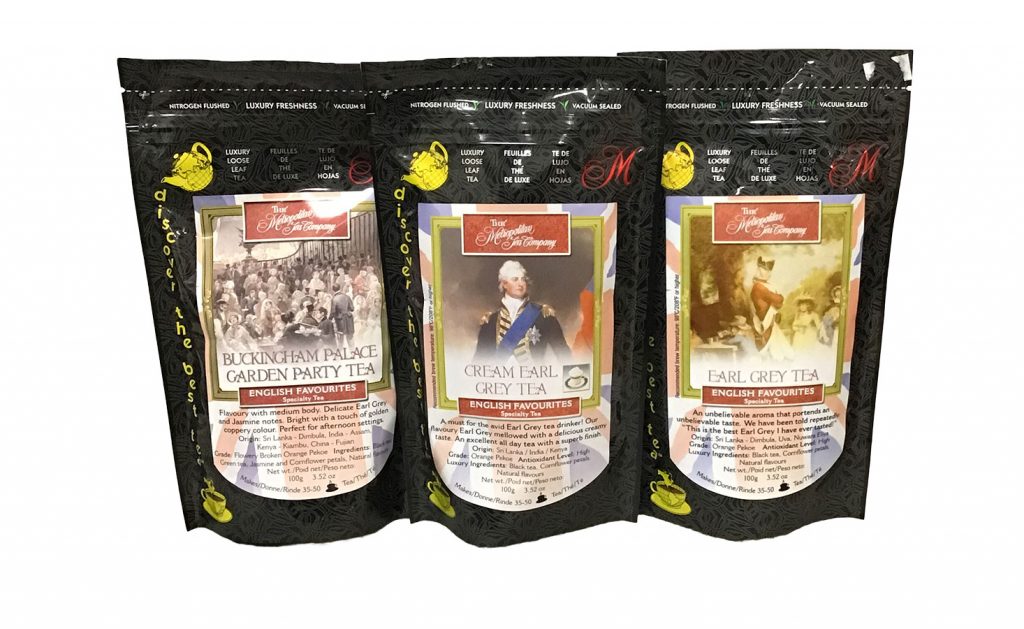 English Favourites
Buckingham Palace Garden Party, Cream Earl Grey, Earl Grey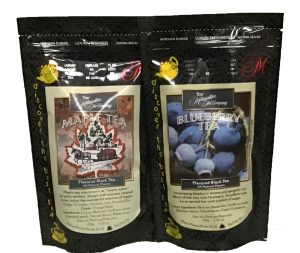 Canadian Flavoured Teas
Maple, Blueberry, Ice Wine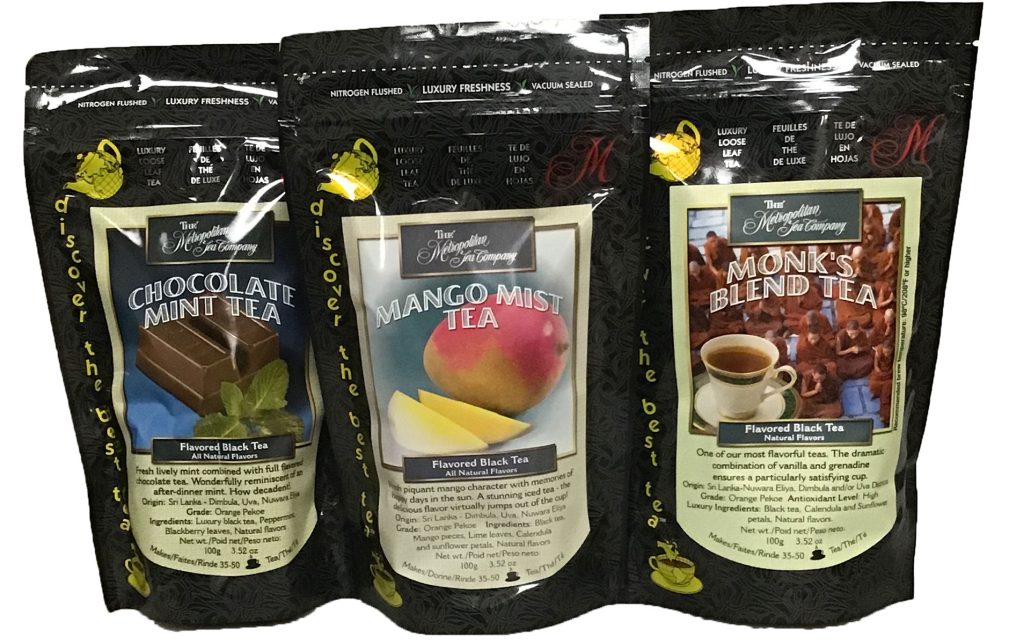 Flavoured Teas
Chocolate Mint, Mango Mist, Monk's Blend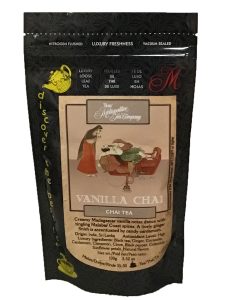 Green, Rooibos and Herbal Teas
$11.99 Each
We also have a selection of loose leaf tea in Green, Rooibos and, Herbal in a variety of flavours. Rooibos and Herbal teas are Caffeine free.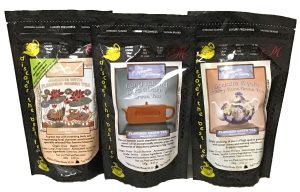 Green Teas
Jasmine with Flowers, Long Island Strawberry, Sencha Kyoto Cherry Rose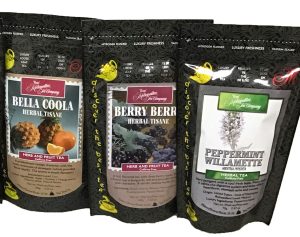 Herbal Teas
Caffeine Free
Bella Coola, Berry Berry, Peppermint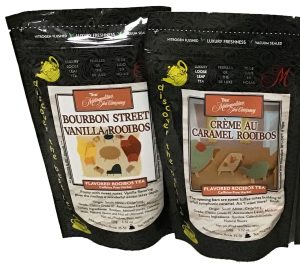 Rooibos Teas
Caffeine Free
Bourbon Street Vanilla, Crème au Caramel