Description
Whether you are travelling or enjoy the taste of maple we have a few maple products to help meet your needs. From the classic maple syrup to maple candies to maple butter and caramel there are plenty of options to choose from as gifts or to enjoy yourself on or in desserts.
Popular for travellers, classic maple syrup comes in a plastic jug or glass shaped leaf bottle in a range of sizes.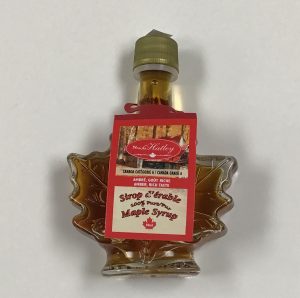 50ml Maple Syrup Leaf Shaped Bottle
$7.95 Each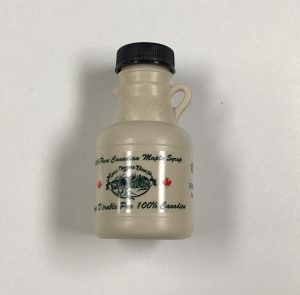 100ml Maple Syrup Jug
$5.50 Each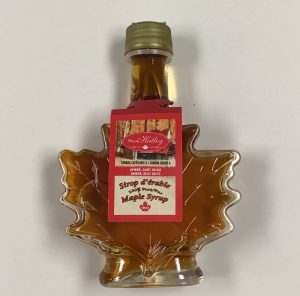 100ml Maple Syrup Leaf Shaped Bottle
$14.95 Each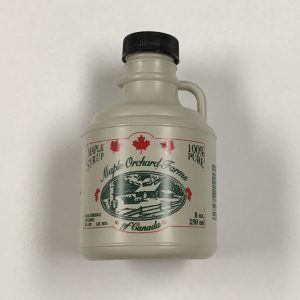 250ml Maple Syrup Jug
$10.50 Each
From popcorn to candies there are sweet maple products that are easy to be enjoyed. Perfect for gifts while travelling or visiting friends and family abroad.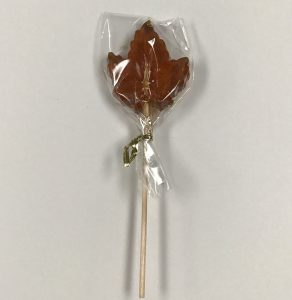 Maple Syrup Sucker
$2.95 Each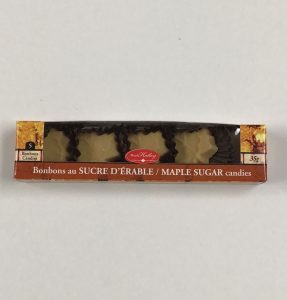 5 piece Maple Sugar Candies
$7.95 Each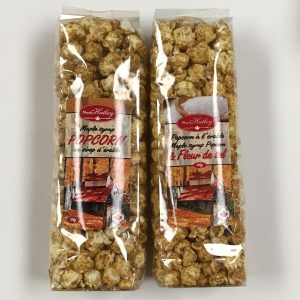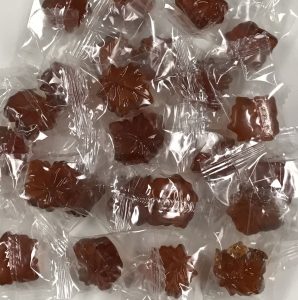 Maple Hard Candies
$8.99 Each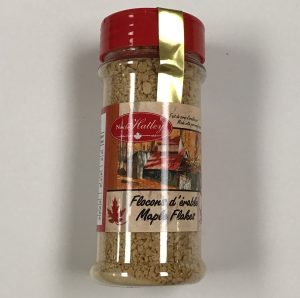 These maple toppings make great gifts for those who love to cook.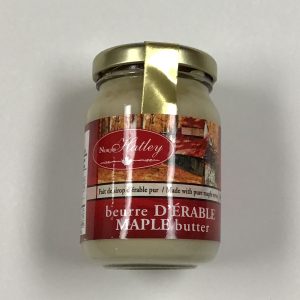 Maple Butter 160g
$11.95 Each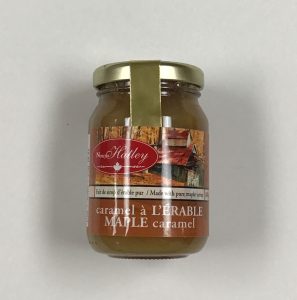 Maple Caramel 160g
$8.95 Each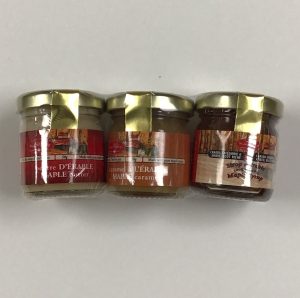 Maple Butter, Caramel, Syrup Mini Jar Trio
$14.95 Each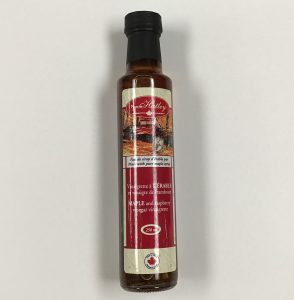 Maple and Raspberry Vinaigrette
$15.95 Each
Classic hot chocolates and teas infused with maple to add a Canadian touch. Perfect for those cooler days and evenings.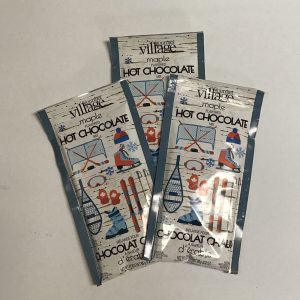 Maple Hot Chocolate
$1.49 Each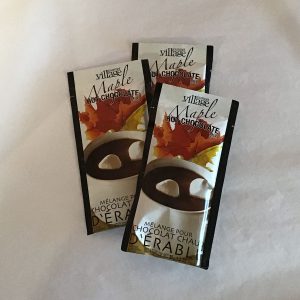 Maple Hot Chocolate
$1.49 Each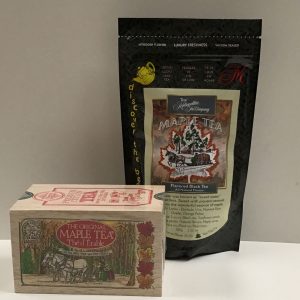 Maple Black Tea
$11.99 Each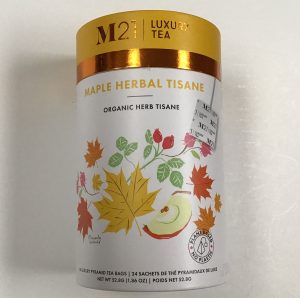 Maple Herbal Tissane
$11.99 Each