Description
$17.95 a Pound
$3.95 per 100g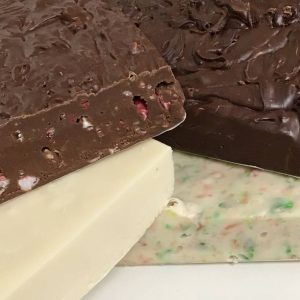 Christmas Fudges
Christmas 2023
Christmas fudges are now appearing in the cabinet, flavour by flavour. Chocolate based ones, vanilla based ones, smooth options, candy filled choices, there are many delicious types that will show up before the season is over. Early arrivals are:
Candy Cane (a smooth vanilla based peppermint fudge complete with red swirls).
Chocolate Candy Cane Crunch (our traditional peppermint candy canes crushed up and mixed into chocolate fudge)
Christmas Crunch (our traditional six flavour cutrock candy mix crushed up and mixed into vanilla fudge)
Also available right now are two more chocolate based fudges which are on the more occasional list of flavours we make.
Black Forest (chocolate, cherries and marshmallows) – is on the really, really, really occasional list
Rocky Road (chocolate, pecans and marshmallows) – shows up every so often
Enjoy these tasty options while they last!
Customers have already been placing orders to be sure they don't miss out on their favourite Christmas fudges. We ship all over North America and beyond for those who aren't local.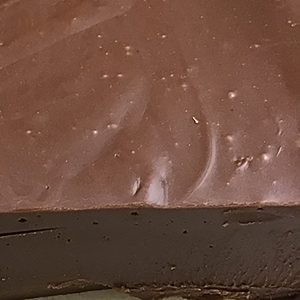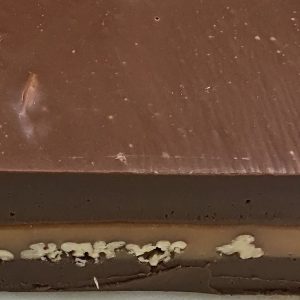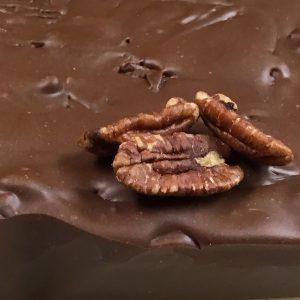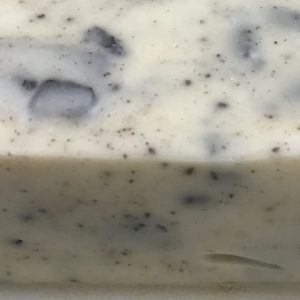 Cookies & Cream
out of stock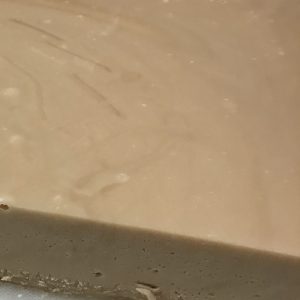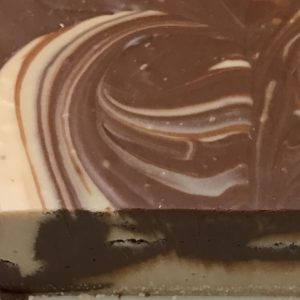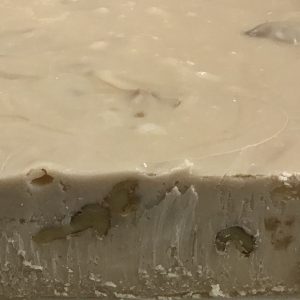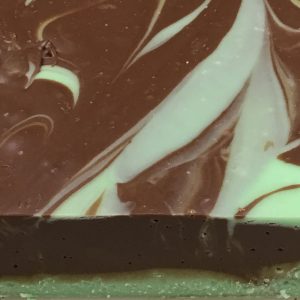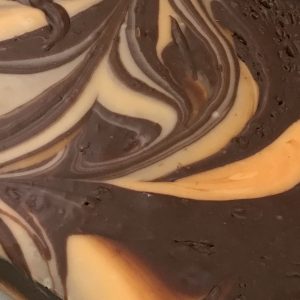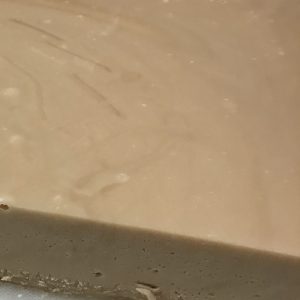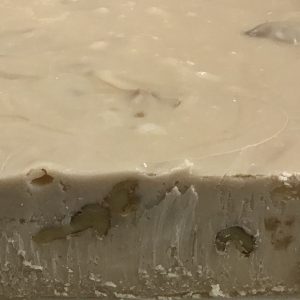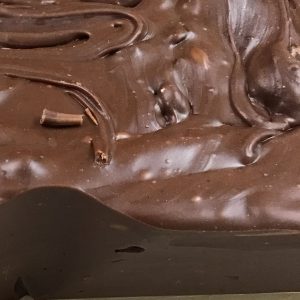 Triple Chocolate
out of stock