Pumpkin Pie Fudge Season is Almost Over.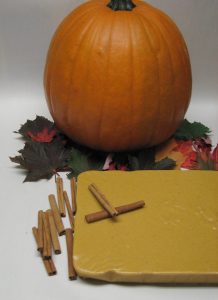 The end of October is almost here already which means it is almost the end of Pumpkin Pie Fudge season. Don't forget to stop in and pick up some of this favourite annual treat before it leaves again for another year. Whether you need just a small piece or a larger box we can help you out.
Come in by Saturday October 30th 2021 to make sure you get your Pumpkin Pie Fudge fix.