National Watermelon and National Grab Some Nuts Day
With perfect timing for the August long weekend, today is both National Watermelon Day and National Grab Some Nuts Day. Stocking up on snacks is on many a list before travelling over the next few days.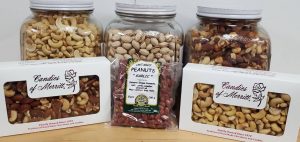 For Grab Some Nuts Day a variety of nuts are ready to go – cashews, pecans, mixed nuts, peanuts (flavoured or plain salted) or pistachios. Whether you need a handful for snacking on during travelling, power food ready for hiking, or treats at the beach, camping, cottaging or for family time, we've got you covered.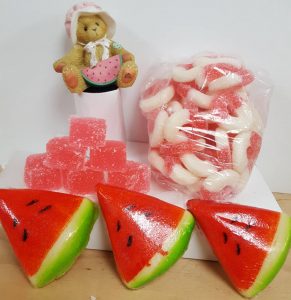 While we don't sell watermelons in store, we do have watermelon jellies, watermelon gummy rings and watermelon shaped marzipan available. A totally different type of treat for this long weekend, whether you know it as Lord Simcoe Day, John Galt Day, Joseph Brant Day, George Hamilton Day, or simply the Civic Holiday.
Have a wonderful, safe time this long weekend. We will be closed on Monday August 6th to spend time with family and friends.