Summertime Fudges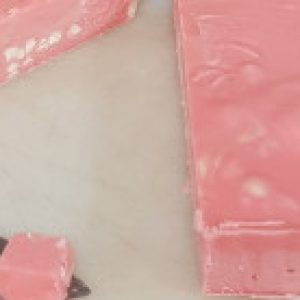 As we roll into the month of August ice cream flavours inspire delicious summertime fudges. Mint Chocolate Chip is one that appears occasionally in the fudge cabinet throughout the year, not only in summer, though we class it as one of our summery ice cream flavours. Banana Cream fudge is another flavour to occasionally show up outside of the summer season.
This year three new fudges have been gracing the cabinet through the warmer weather – Chocolate Cheesecake, Strawberry Cheesecake and Root Beer Float.

Some creative fudge fans have even been combining Chocolate Cheesecake and Strawberry Cheesecake bites together!