Hip-Hip Poohray!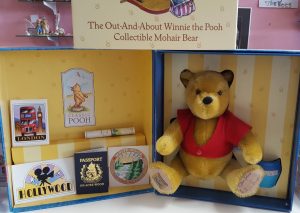 Who is excited to see a new live action Winnie the Pooh movie coming to theatres? The countdown is on!
People around the world of all ages are fans of this loveable old bear, and look forward to seeing what he will be up to this time. In the new film Christopher Robin is an adult, who's main focus is his new life, family, and employment. However, he meets his old childhood friend, Winnie the Pooh, and together they set out on an adventure eventually involving their other old friends.
While waiting for the movie to hit cinemas, why not drop in and see what we have featuring this silly old bear and his friends?