Christmas In July 2018 – Held Over To July 25th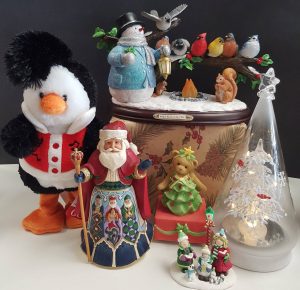 To celebrate the launch of our new website, Christmas in July is being extended 3 more days. Check out Santa's Super Savings Shelves for extra special green sticker pricing. In stock giftware, both Christmas items and all-occasion, is also on sale. Shop our selection of Bradford Exchange, Willow Tree, Gund Plush, Nachtmann crystal, Lilliput Lane, Cherished Teddies, Harmony Kingdom and more.
The extended sale will run until closing on Wednesday, July 25th – 5 months before Christmas. How we are so far into 2018, no one is sure, but certainly the year is moving along. Doesn't hurt to get some gifts tucked away!