Irish Potato Season 2020 Is Here!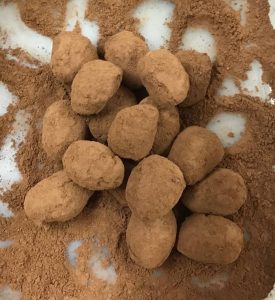 March has arrived, which means Irish Potato Season for 2020 is here! In the lead up to St. Patrick's Day, each year from March 1st to 17th (excluding Sundays) we harvest our well known Irish Potato candies to be enjoyed by fans far and wide. These hand rolled coconut cream centres are 'harvested' from a cinnamon mixture, giving the appearance of potatoes fresh from the garden. The effect is good enough we receive questions every year about washing the Irish Potatoes before eating. No need to wash, cut, cook or mash these delicious candies – just bite right in!
Remember, Irish Potato Season for 2020 will end on Tuesday March 17th. Don't miss out on these once a year treats!