Halloween is a Week Away!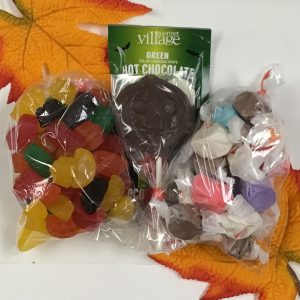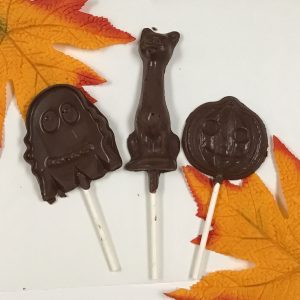 Halloween is almost here and it's not too late to pick up some treats.
Our Halloween treat bags make a great choice for special trick or treaters. Each one contains two types of candy, a colour change hot chocolate and a milk chocolate on a stick, so you get a little bit of everything. They are priced at $9.95 each.
If you are looking for some smaller options we have milk chocolate ghosts, cats and pumpkins on a stick as well as candy skewers and milk chocolate marshmallows on a stick for something a little bit different.
Also, Gourmet du Village have given their popular colour change hot chocolates a Halloween make over with some seasonal packaging. Available in orange Witche's Cauldron, Green Frankenstein or Red Velvet Vampire, they are sure to be a hit. Priced at $1.49 each or 10 for $13.50 pick up one or a few to help you warm up after an evening of trick or treating.
These are just a few of the many different options we have available. Check out more on our halloween page here.