Valentines Truffles are Here 2023!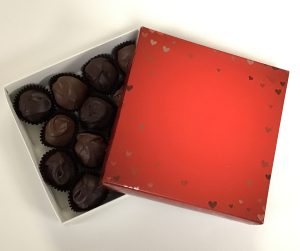 Right on schedule for Valentine's Day our hand made, hand rolled and, hand dipped truffles are in the showcase, ready and waiting as an extra special Valentine's treat. Because we use so much fresh cream in our truffle the shelf life is set at 10 days. Dipped in milk and dark chocolate there are five flavours available.
Amaretto
Chocolate
Mint
Orange
Raspberry
Truffles are available individually or in an assortment of different size boxes.
Check out our truffle page to here to see what sizes we have.
Don't forget to pick up this extra special once a year treat for your Valentine before it's too late.
We will be open Monday February 13th 2023 from 9:30 am to 5:30 pm.