Order your truffles for Valentine's Day 2020
For Valentine's Day each year we make our specialty truffles. This three day process starts with plenty of fresh cream and lots of milk and dark chocolate. Every batch is carefully blended, then mixed into one of five flavours before being rolled by hand into little balls and hand dipped in chocolate. The flavours available will be Amaretto, Chocolate, Mint, Orange and, Raspberry, available in both milk and dark chocolate.
Truffles are available in boxes of different sizes such as: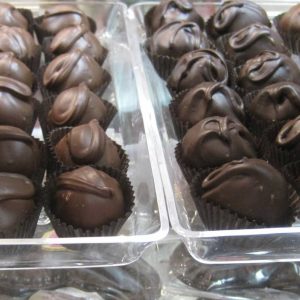 Gold Bow Box of 2
Gold Bow Box of 6
Foil Rose Heart Box 0f 12
Square Box of 14
Square Box of 25
Make sure to place your truffle orders by Monday February 10th 2020 to guarantee you get your favourite flavours.