Have You Placed Your Christmas Order For 2019?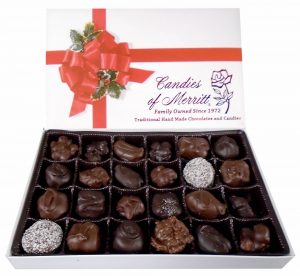 Are you like many folks who have already placed their Christmas order for 2019?  Or do you have yet to do so?
The year is absolutely flying by and it is hard to believe we are so close to December, and with December, Christmas.
Chocolate and candy production is very busy at this time of year.  To be certain your favourite treats are ready, we ask that all Christmas orders be placed by Saturday November 30th 2019. That way we can schedule our production time most effectively. Don't miss out on your special treats.  We are open until 6 pm on Saturdays.