New Puzzles for Fall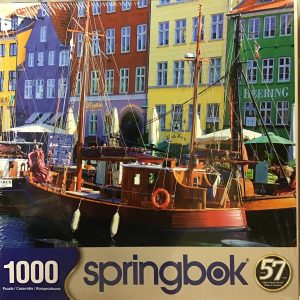 As the nights start to get cooler and we start to move in to fall its a perfect time to cozy up in the evenings with a puzzle and warm drink. We have quite a selection of  Springbok puzzles available in 500 pieces and 1000 pieces, including quite a few new designs that have just recently arrived on the shelves. From travel to candy to birds there is a style for almost everyone.
We also have a limited amount of 1500 piece puzzles for the more ambitious puzzlers that want more of a challenge. Available we have Central Park as well as a couple of Christmas designs. Speaking of Christmas puzzles, those have arrived as well so just ask one of us in store and we will be happy to show you.
Also, if you are thinking of getting puzzles as gifts, shop early for the best selection as we are never sure what stock we will have from week to week.