Not a coffee or tea fan? Fancy a warm drink on a cool evening? From Gourmet du Village we offer hot chocolate packets all year round.
We have Apple Cider and Cranberry Cider in single serve packages available for $1.39 each or 10 for $12.50. Egg Nog and Mulling Spice Mix packets are in stock too.
Hot chocolate continues to be a staple of the Gourmet du Village product line.
Buy one package at $1.39 or stock up by choosing any 10 for $12.50 as a special deal.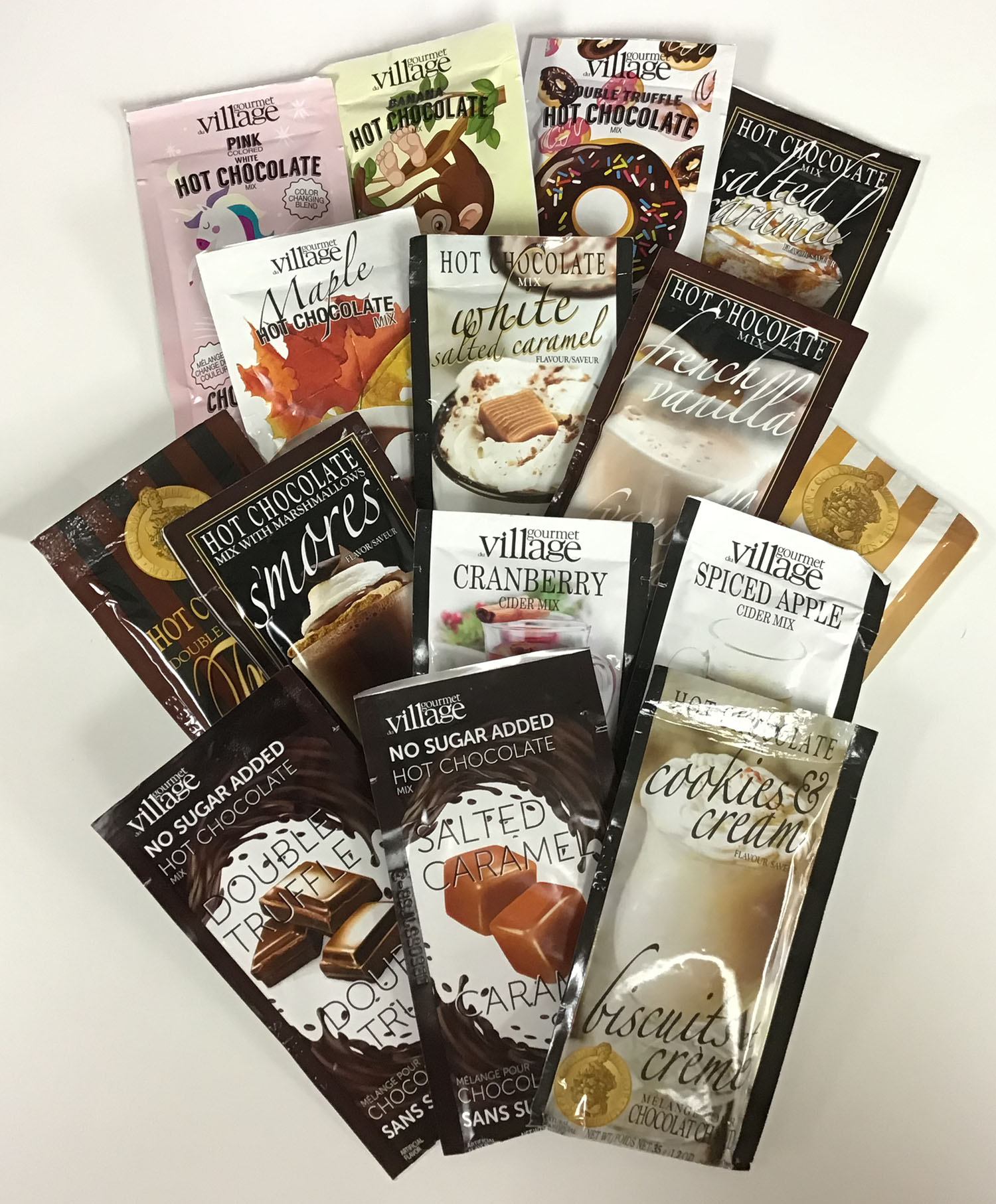 For the purists we have White Chocolate Truffle or Double Chocolate Truffle There are also some fun design options for double truffle.
Campfire Cocoa – with marshmallows
Doughnut Design
I Love Chocolate
Double Dark hot chocolate is also available for purists, but is best made with milk.
For those who enjoy a little added flavour to the a classic hot chocolate we have
Banana
Buttered Rum
Coconut
Cookies 'n' Cream
Creme Brûlée
French Vanilla
Hazelnut
Irish Cream
Maple
Maple Bacon
Mochaccino
Salted Caramel
S'mores
Unicorn Theme Pink Coloured White Hot Chocolate
White Salted Caramel