To go along with their ever popular dip mixes, seasonings and hot chocolates Gourmet du Village offers a range of sweet treats which have grown over the years.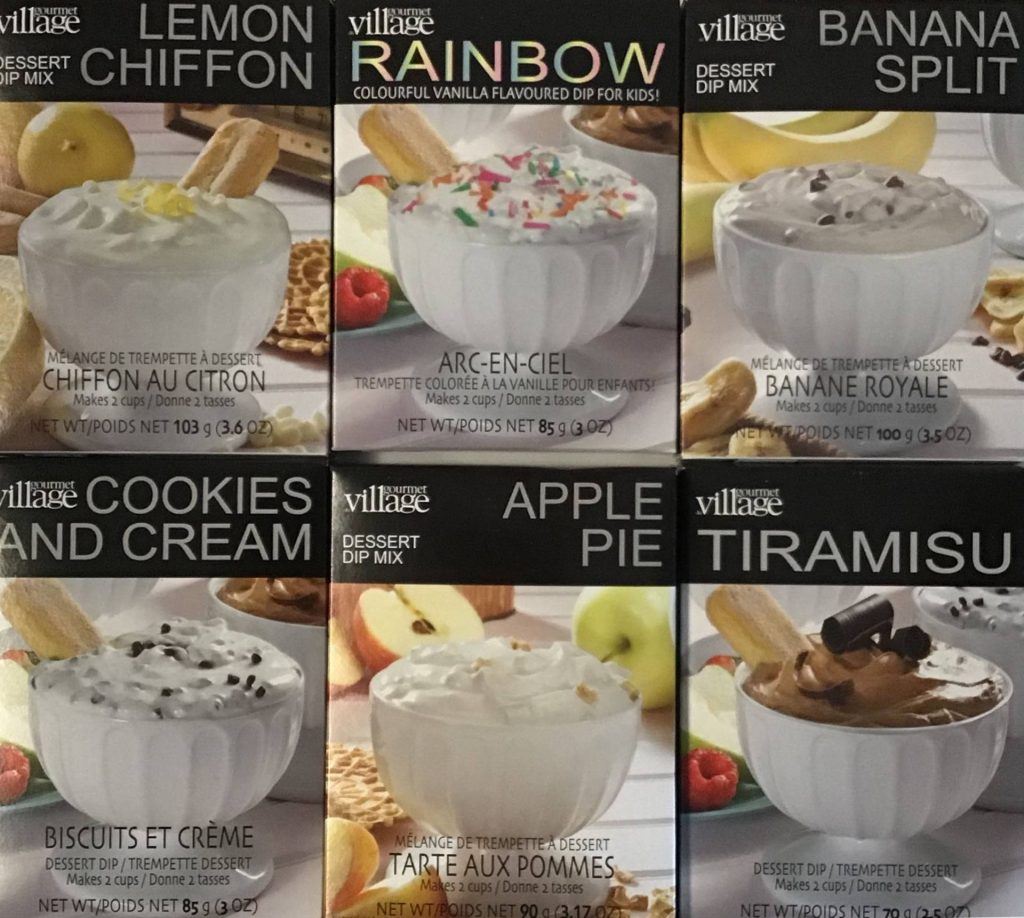 Dessert Dips
Gourmet du Village's newest offering in sweet treats are their dessert dips. You can make them with either Greek yogurt or cream cheese each package makes 2 cups and can be enjoyed with cookies or fresh fruit.
We have six flavours available and each package is priced at $4.95:
Apple Pie
Banana Split
Cookies and Cream
Lemon Chiffon
Rainbow
Tiramisu
Milkshakes
With retro becoming more and more popular in recent years these milkshake mixes have been inspired by the retro diners. They are easy to make and serve, just add milk and a scoop of ice cream. If you are feeling really fancy add whipped cream and a cherry on top for that retro diner look, we even have sets of the classic milkshake glasses available.
Available in vanilla and chocolate flavours each package makes 2 milkshakes and are priced at $4.95 each. They make a great addition to the Gourmet Village sweet treats.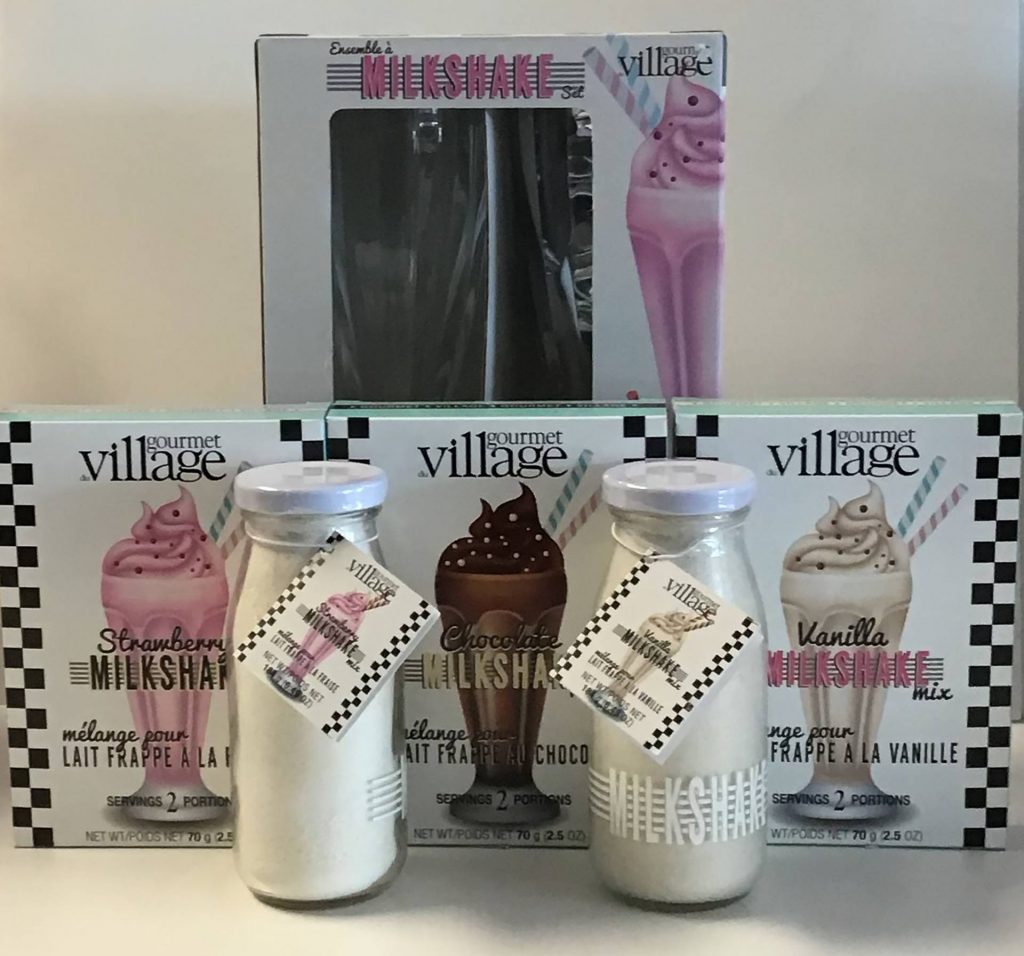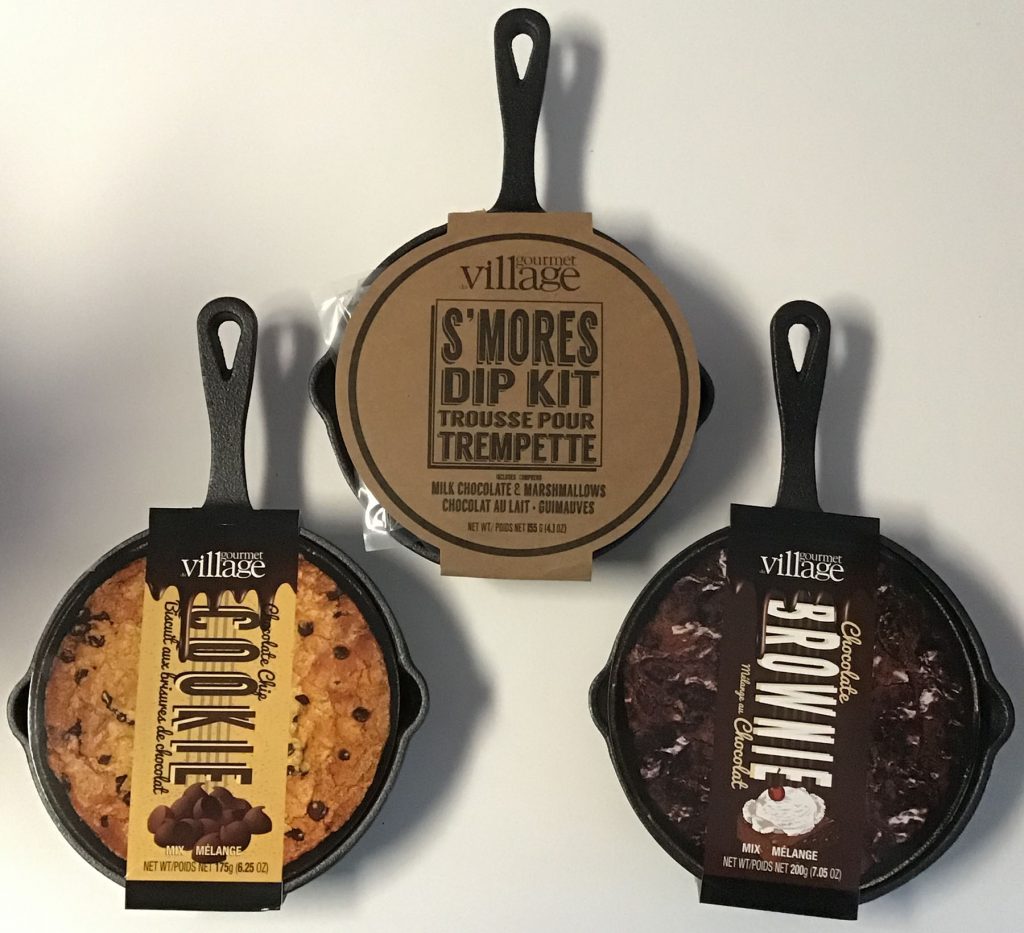 Cast Iron Skillets
Cast Iron is one of the finest ways to cook and Gourmet du Village has introduced a range of baking kits that each come with a Cast Iron skillet along with the mixes to makes either Smores dip, brownies, apple crumble or baked brie. Each skillet is 16cm in diameter (6.5 inches)and each kit is priced at $21.95 each.
Lemonades
A classic lemonade is always a refreshing treat especially on a hot day. Just add ice and cold water to these lemonade mixes and enjoy. Each package makes 3 servings.
We have four flavours available priced at $4.95 each: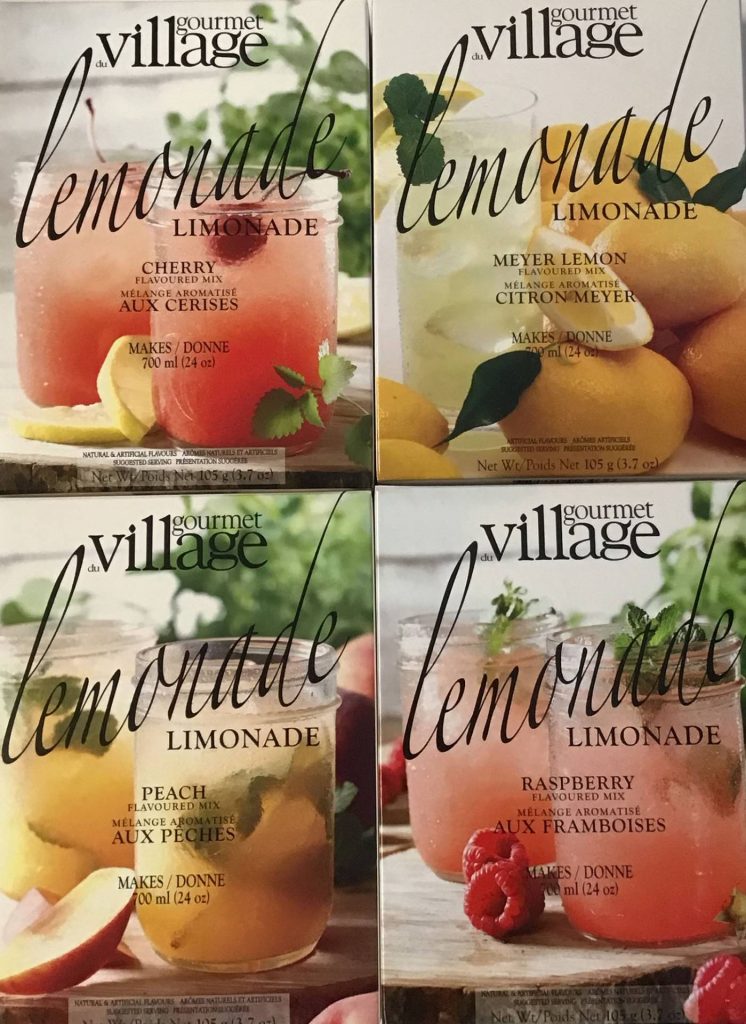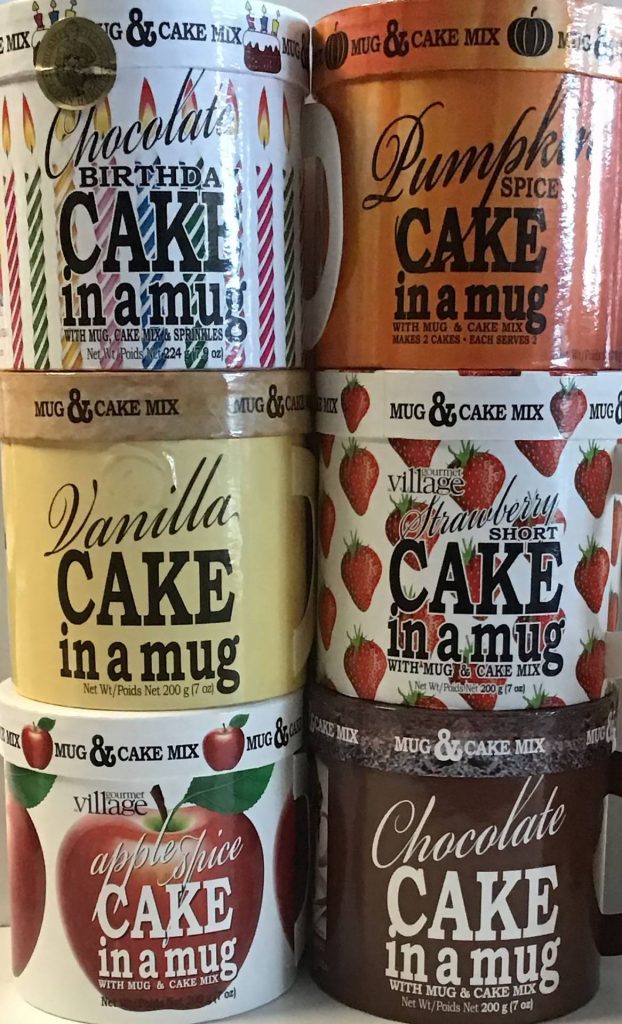 Cake in a Mugs
Cake in a mugs make a great gift either by themselves or done up in a gift basket along with some of the recipients favourite treats.
Each cake in a mug kit comes with a mug as well as the cake mix, all you have to do is add an egg and oil and put it in the microwave.If you want to add a personal touch to your cake in a mugs add candies, fruit, whipped cream or whatever extras you want. Every kit contains enough cake mix to make two servings.
All Cake in a mug kits are priced at $15.95 and are available in:
Birthday (Chocolate)
Chocolate
Apple spice
Strawberry Shortcake
Vanilla
Also available we have Cake in a Mug inserts available in Chocolate and Strawberry Shortcake priced at $4.95 each.