Hot Tea Month Starts Off 2019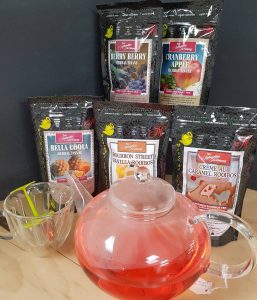 Happy New Year to one and all. Hard to believe Christmas of 2018 is behind us. Now as we enter 2019 we start off with Hot Tea Month – appropriate for the chilly month of January.
Lots of choices are available. Do you favour classic teas like Earl Grey and English Breakfast? What about flavoured black teas like Ice Wine or Blueberry? Perhaps flavoured green teas like Lemon Green is preferred. Some tea drinkers do not want caffeine. Why not try herb and fruit tisanes, herbal teas or rooibos (red) teas which are naturally caffeine free?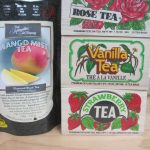 So many delicious options to start the new year with. Enjoy!