Happy National Sour Candy Day!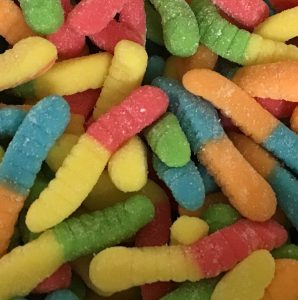 July 18th is National Sour Candy Day!
When it comes to candy most people seem to associate it with sweet but there are those who also enjoy a sour treat.
Over the years the range of sour candies available has grown to include all different types and flavours from the classic sour cherries to sour gummi worms.
In sour candy varieties we have:
Sour Cherrys
Sour Gnarly Grapes
Sour Gummi Worms
Sour Ju Jubes
Stop in and grab a bag to share with friends, family or coworkers to celebrate National Sour Candy Day!