We are very pleased to offer Marie Sharp's Hot Sauces to customers. Made in the foothills of the Mayan Mountains of Belize each flavour starts from a base of locally grown fresh Belizean habanero peppers. For their distinct individual flavours every sauce has a variety of  fruits, vegetables and spices added in. Heat is not the only objective – each sauce is packed full of flavour. Ranging from very mild to extremely hot, a choice is offered to cover every palette. Use even the hottest of them straight, if you dare, or mix them into dips and marinades.
---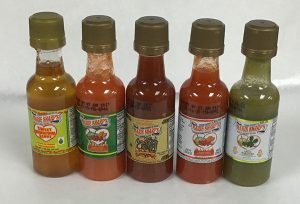 Travel Size Habanero Hot Sauces ($3.95 Each)
Sweet
Mild
Smoked
Garlic
Hot
Grapefruit
Orange
Green Prickly Pear Cactus
Fiery Hot
Bealizean Heat
Beware
Smokin' Marie
---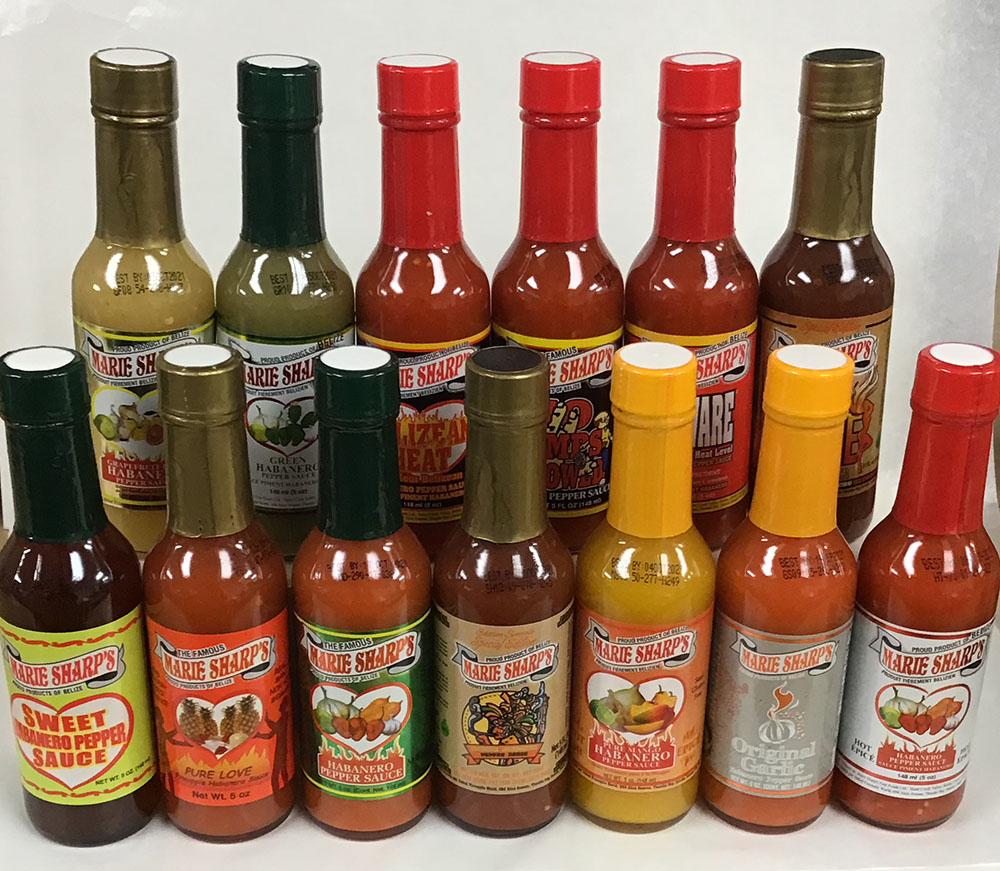 Full Size Habanero Hot Sauces – 5 ounces ($8.95 Each)
Exotic Sauce
Sweet
Pineapple
Mild
Smoked
Pure Mango
Garlic
Hot – what Belizeans call ketchup
Grapefruit
Green Prickly Pear Cactus
Fiery Hot
Belizean Heat
No Wimps Allowed
Beware
Smokin' Marie
---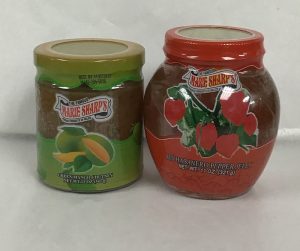 In addition to Marie Sharp's hot sauces we also have Red Habanero Pepper Jelly and another new product – Green Mango Chutney.  Delicious as a snack or for serving at gatherings.
Gluten free, dairy free, vegan friendly – these fantastic products are absolutely delicious, without any artificial flavours or colours.