Moms often are recognized for their tireless efforts year round, not only at Mother's Day. Here at Candies of Merritt we have many gifts for Mom, Grandma or another mom figure in your life to show them how much they mean to you. There are no shortage of ideas on how to treat the special lady.
Not only do we have a wide selection of chocolates, fudge, candy, tea, coffee and, gourmet foods we also have gifts for mom created by different lines such as Cherished Teddies, Willow Tree and, Precious Moments among others.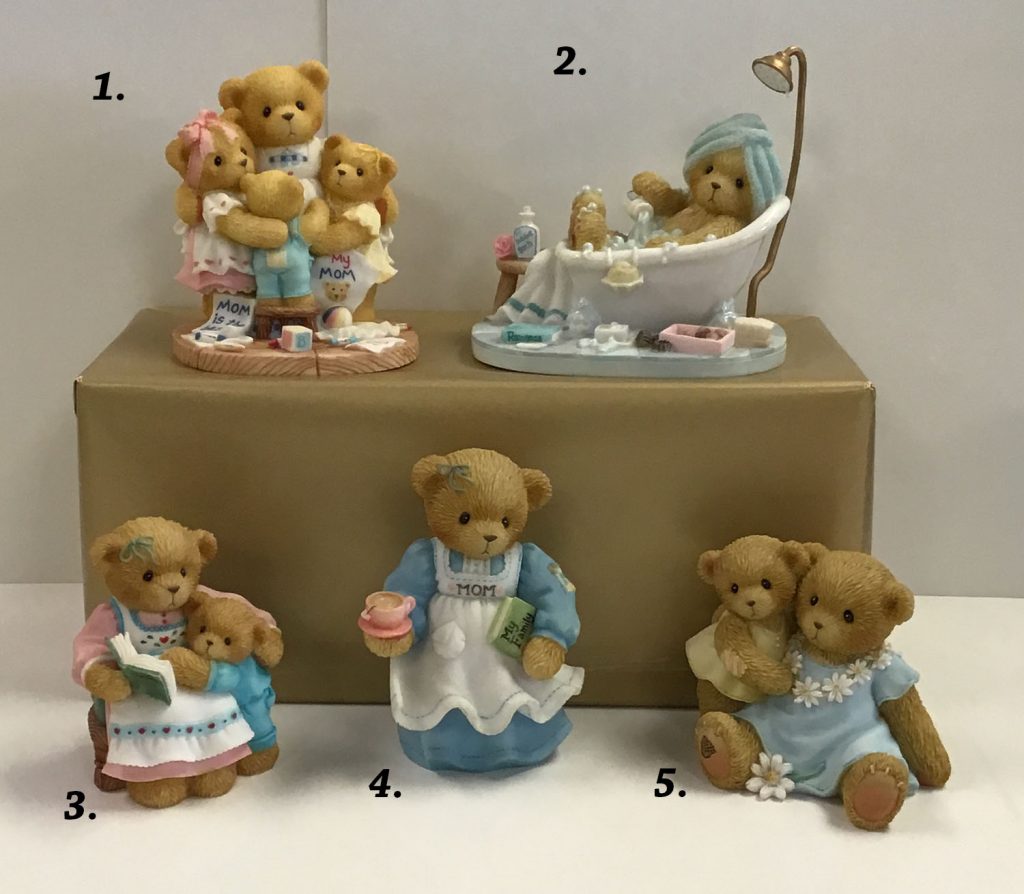 Cherished Teddies
Over the years Cherished Teddies have made. a range of pieces to celebrate moms.
Katie, Renee, Jessica and Matthew – $35.00
Mom, It's your Day to Relax – $37.50
Katrina & Forrest – $26.00
I Just Called to Say I Love You – $35.00
Made with love for Mom – $26.00
Willow Tree
Over the years the Willow Tree line has grown to include a wide range of figures depicting the relationship between a mother and child. From baby to adult there is a piece which portrays that special relationship through every stage of life. Each Willow Tree figurine includes a card with a heartfelt sentiment to help convey how much your mom means to you. Each piece comes packaged in its original box.
Angel of Mine –  So loved, so very loved – $50.00
Chrysalis – Protect and cherish; give wings to fly – $51.00
Mother and Daughter – Celebrating the bond of love between mothers and daughters – $50.00
Child of My Heart – Child of the world, into my heart you came – Bringing  sun into my life, Making family our name. – $50.00
Quietly – Quietly encircled by love – $57.00
Guardian – Love and protect thee, forever – $50.00
Loving my Mother – I'm here for you, as you've always been for me  – $58.00
For Always – Now and for always, I carry you in my heart. – $58.00
Mother and Son – Celebrating the bond of love between mothers and sons – $55.00
Close to Me – Apart or together, always close to me – $53.00
Tenderness – Treasuring a rare, quiet and tender moment of motherhood – $50.00
Mother Daughter – Laughter with love…Always – $53.00
Grandmother – A unique love that transcends through the years – $55.00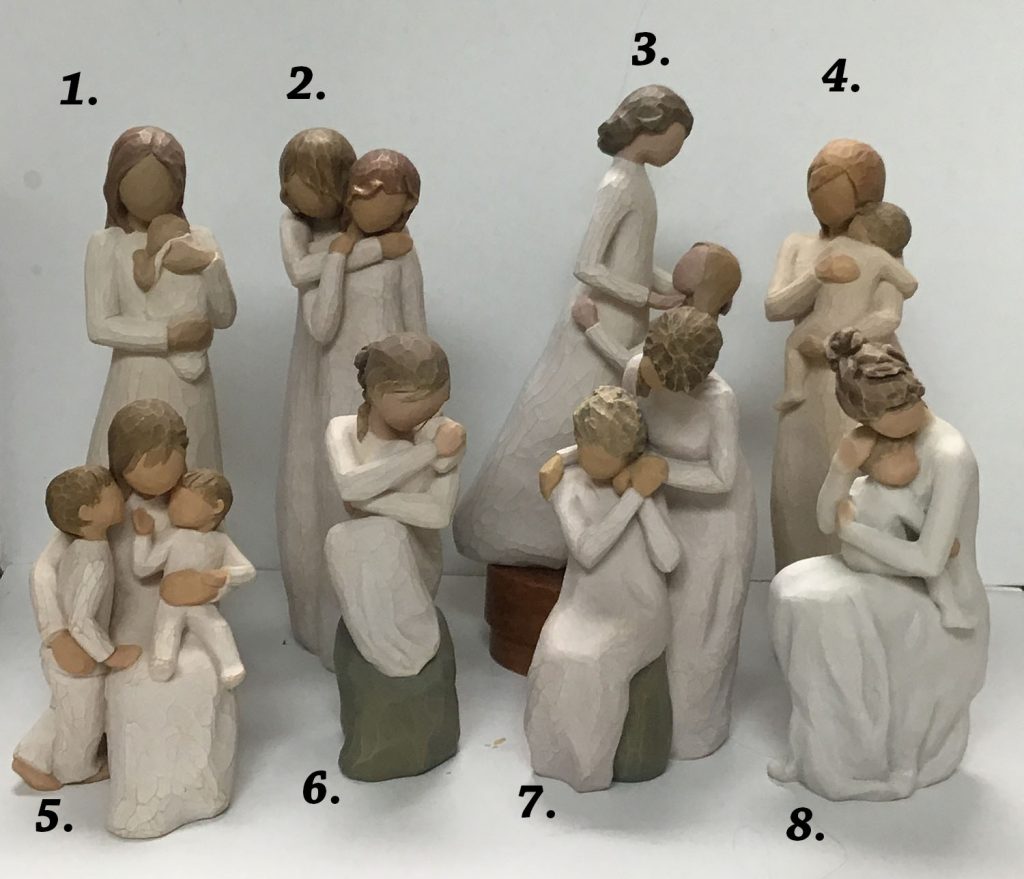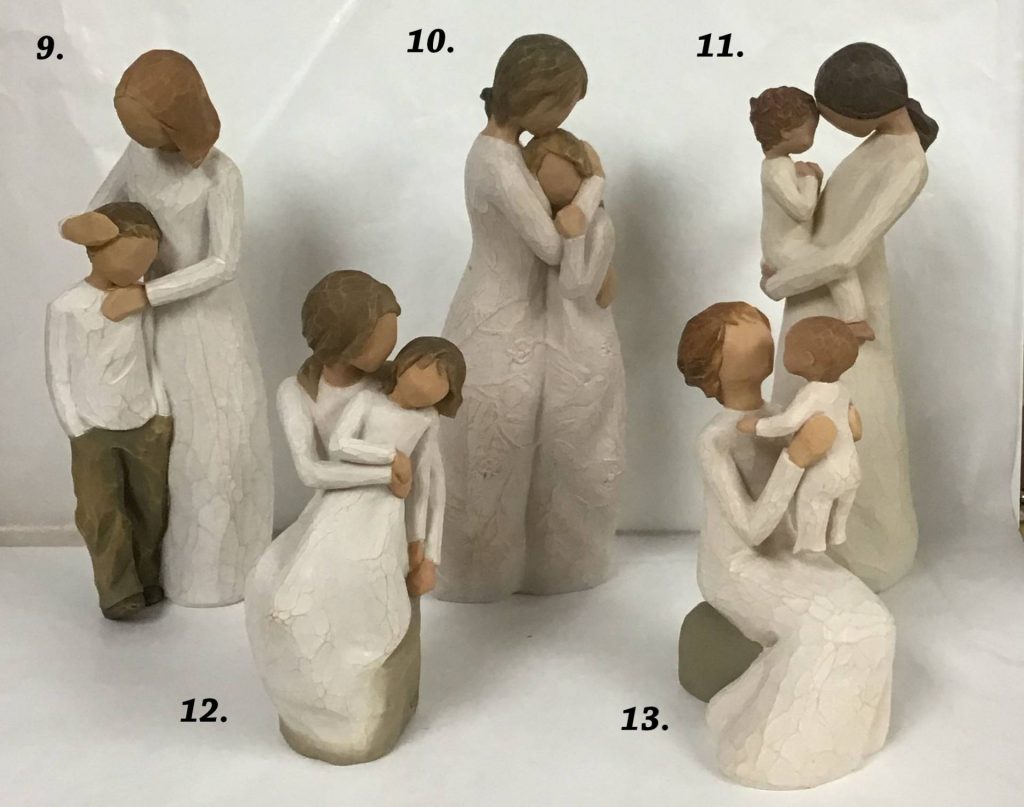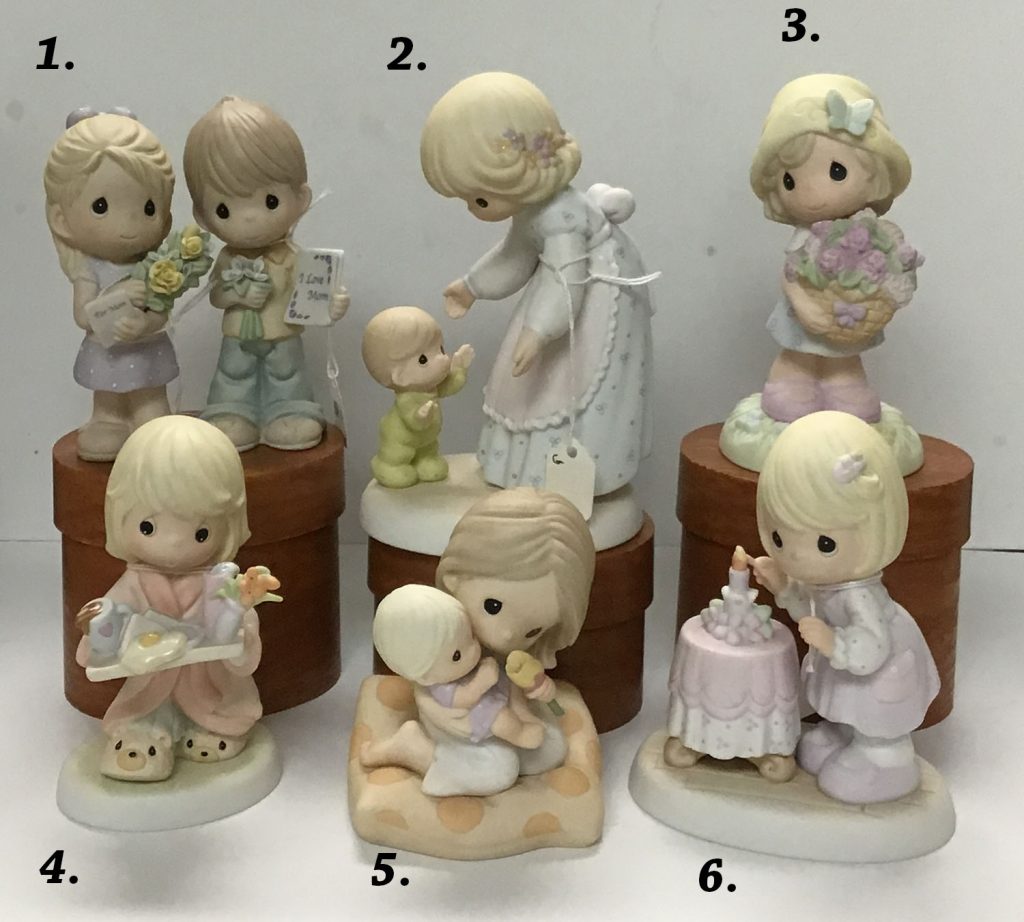 Precious Moments
We have a selection of Precious Moments specifically for mom's.
Mom Your Love Makes Me Blossom (Boy or Girl) – $47.50 Each
Cherish Every Step – $75.00
The Heart of a Mom is Reflected in Her Child – $40.00
My Love Spills Over For You Mom – $52.00
Celebrate a Mother's Love – $50.00
A Mother's Love is a Warm Glow – $60.00