Need A Tie For Father's Day?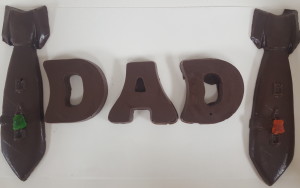 Do you think dad already has too many ties? Why not get him a delicious milk chocolate version, complete with gummy cub tie pin? Father's Day weekend is almost upon us, and dads definitely like chocolate too. But lots of other options are available to remember special men of influence in our lives, including wonderfully flavourful Marie Sharp's hot sauces plus a variety of Gourmet du Village seasonings and sauces.
All You Can Eat Chocolate Night tickets also make a great gift for dad – a few are still available! Plus our famous milk chocolate strawberries will be available by lunch time tomorrow.