Hockey Playoff Fudge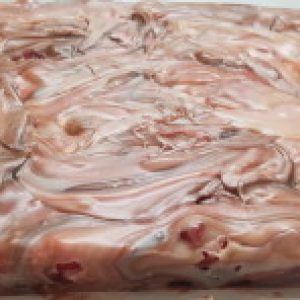 It's that time again.  Tonight the puck drops on the first of a series of games that will culminate in the awarding of the coveted Stanley Cup in June.  S0 starting today, Wednesday April 10th, our famous Hockey Playoff Fudge is ready to go.
Our vanilla fudge is stuffed full of cherries and chunks of dark chocolate, then swirled into a bright, colourful mixture.  Some might even consider it 'loud'.  This highly anticipated treat overlaps with Easter this year.  It makes another sweet addition to the season, along with our traditional Easter Swirl (jellybean flavoured) fudge.
Don't forgot to pick up some tasty treats today.