National Walk Your Dog Day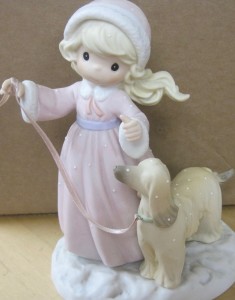 It's National Walk Your Dog Day!
Is there a four legged friend in your life to share the day with? If so bundle up well for the return to cooler temperatures. This Precious Moments little girl has taken that message to heart while out with her loyal companion.
Stay warm while enjoying a walk, and make sure there is a hot drink option ready to go when you arrive home – be it tea, coffee, hot cider or chocolate.