National Coffee Day Today!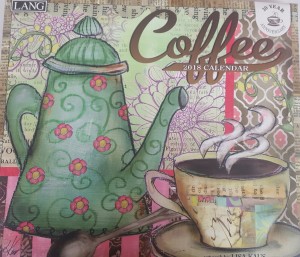 Here we are at the last Friday in September already! For fans of coffee it is a day to celebrate this fragrant beverage. From George J. Howe coffee roasters we carry five different whole bean non-flavoured coffees, along with 13 flavoured options. There is also a flavoured and non-flavoured decaffeinated choice. A grinder is available on site for those who need it.
New to the flavoured coffees is Maple Cinnamon. For people who enjoy all things maple this is great news. An appropriately seasonal choice, it can be savoured hot or as an iced coffee. Pumpkin Spice is another fall flavour to enjoy. It pairs well with our pumpkin pie fudge.
Also available are one pot portion packets, already ground. Choose from seven flavoured and three non-flavoured options, plus two decafs. Have fun celebrating national coffee day.
Only one more sleep until Sample Saturday!