Last Few Days Of Chocolate Covered Strawberries For 2017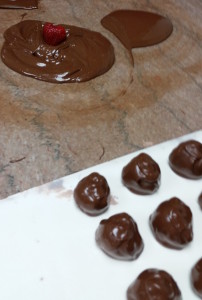 Our expert strawberry farmers were spot on when at the start of this week they gave us the heads up on how much longer they expected their plants to produce. We are right at the end of our chocolate covered Ontario strawberry season. Four weeks has been a very good run. We will have this delicious treat today and tomorrow. Then we all have to wait until 2018.
Don't miss out on these last couple of days while you are in shopping during Christmas in July.