Foil Wrapped Eggs And Bunnies Are In!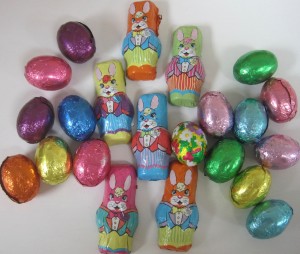 Hopping onto shelves are foil wrapped eggs and bunnies. Bunnies are only available in milk chocolate. Eggs are available in milk or dark chocolate. Pick some up early to be sure to get enough – these tend to fly out of here quickly!
Don't forget… only four more days of Irish Potatoes. Last harvest on Saturday March 17th.