Bradford Exchange 2017 Catalogue, Christmas Teas, Hot Chocolate And More…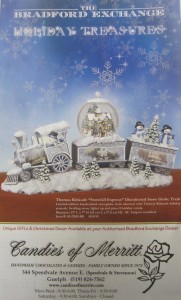 With only 67 days until Christmas it isn't surprising that giftware and food items are arriving daily. Copies of the 2017 Bradford Exchange Christmas catalogue are available in store, and will soon appear in local mail boxes. A range of items from this catalogue are already in stock, others can be ordered in.
In addition to our regular tea selection, Christmas flavours have arrived. Snowman Christmas tea is black with orange spice, while Winter Holiday is a black cinnamon spice option.
An assortment of hot chocolates from Gourmet du Village are also in. Choose from the different festive packaging options, or mix in some of the non-seasonal flavours.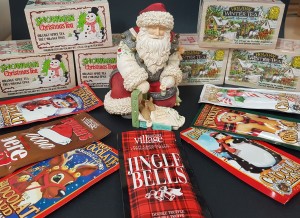 Candy Cane
Gingerbread
Jingle Bells (double truffle)
Penguin (double truffle)
Reindeer (double truffle with marshmallows)
Santa's Cocoa (double truffle)
Snowman (white truffle with marshmallows)
Don't forget about apple and cranberry ciders as well!