National Chocolate Chip Day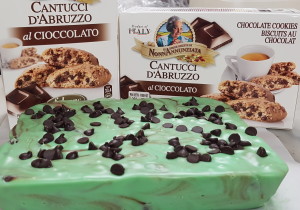 Happy National Chocolate Chip Day! What a great day to start thinking about snacks for the upcoming Victoria Day Weekend. The kickoff weekend to summer for many people has us entertaining thoughts of warmer weather, yet nights spent around the campfire.
Two treats in keeping with the theme of the day – mint chocolate chip fudge and chocolate chip biscotti – would both make delicious treats to be shared by a group, or savoured solo. Start planning!