National Cheese Day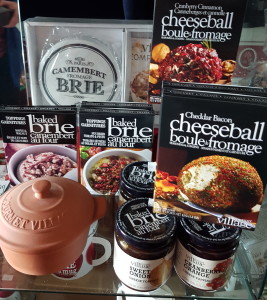 Happy National Cheese Day!
For those who enjoy cheese today is a good time to try something new as well as to savour a favourite. Cheese balls and bries are great for entertaining at any time of year, and right now is a time of many gatherings – graduations, season ending parties, staff parties, retirements, Father's Day, wedding and baby showers. They make wonderful additions to gift baskets too.
Brie bakers are also in stock – even a cast iron one that can be used on the bbq!