Calling All MCU Fans…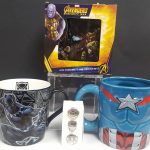 Iron Man – the film where it all began back in 2008. From this humble beginning more heroes were soon introduced. This carefully orchestrated opening led to the first Avengers team up landing on the big screen in 2012. From there the MCU has expanded rapidly, encompassing a wide range of characters and worlds. Ten years of storytelling culminated with the release of the massive Infinity Wars film in April 2018. Yet there is still more to unfold. The resolution to Infinity Wars is still months away. Beyond this, who knows where the MCU will go?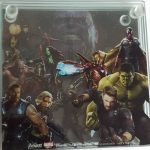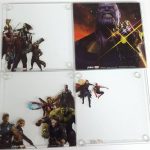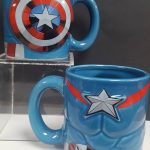 Are you a fan of the Marvel Cinematic Universe? Do you have a fan on your Christmas list to shop for? Several new products have arrived for us to showcase, from the classic heroes to the film that gathered a huge array of characters together. We have pewter lapel pins for Captain America, Iron Man and Spiderman. Choose a sleek Black Panther mug, or the sculpted Captain America mug. Or appreciate the layering of the 4 piece glass stacking coaster set.

We have many more gift options for enthusiasts of popular culture, from Charlie Brown to the Grinch to Star Wars. Or perhaps classic games are your thing. The new glass set features four iconic games. Come on in to shop from our full selection of pop culture.