We have a selection of No Sugar Added treats for people who are Diabetic. These treats are not made for a calorie reduced diet, they are specifically for people who are Diabetic. Hand dipped No Sugar Added Chocolates , No Sugar Added Hot Chocolates from Gourmet du Village and No Sugar Added hard candies are available instore and can also be ordered by phone or email.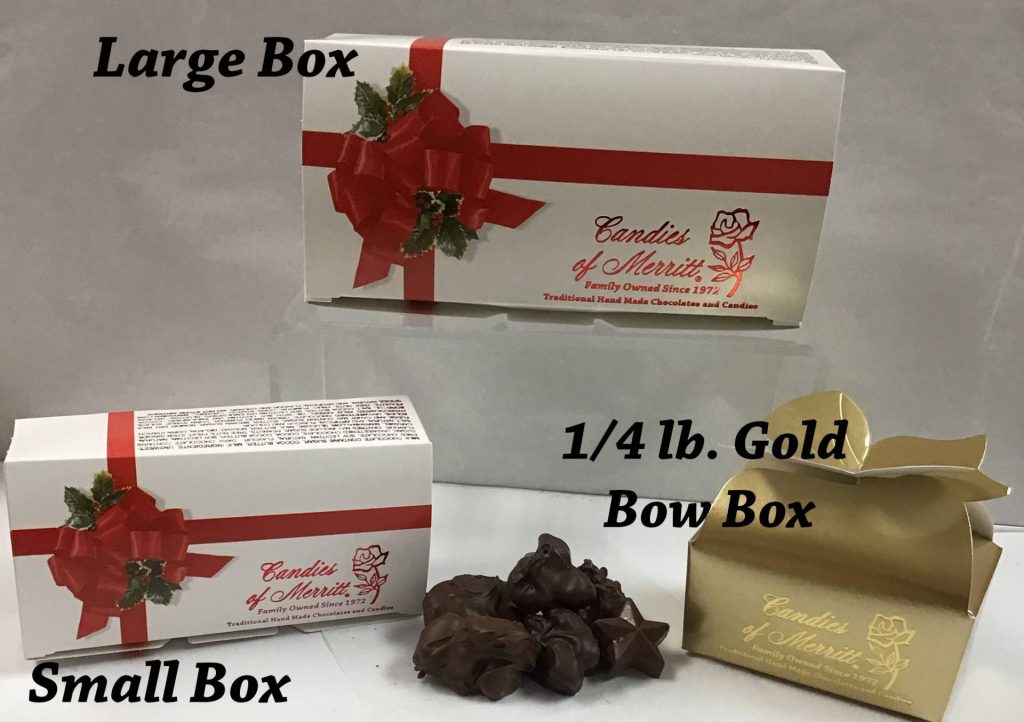 No Sugar Added Chocolates
$38.95 a Pound (30-40 Pieces)
Sweetened with maltitol – a natural sweetener most commonly derived from corn – our no sugar added chocolates allow those who are diabetic to enjoy a special treat.
No Sugar Added Chocolates can be packaged a few in a bag or we have a small loose pack box that holds about 15-20 chocolates or a larger box that holds about 30 – 40 chocolates. We also have our 1/4 pound gold bow box that holds 7-9 chocolates priced at $10.95.
We offer,
Peanut clusters
Almond clusters
Hazelnut clusters
Pecan clusters
Raisin clusters
Coconut clusters
Dried apricots
Dried plums
Solid shapes
Plain bar
Mint bar
Orange bar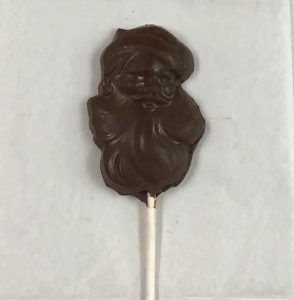 Santa on a Stick
Milk Chocolate
Coming Soon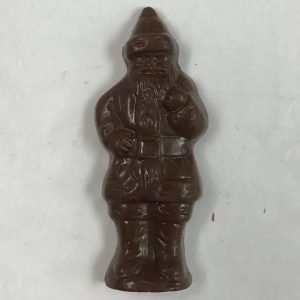 Small Flat Santa
Milk Chocolate
Coming Soon
No Sugar Added Hot Chocolate
$1.49 Each or 10 for $13.50.
These No Sugar Added Hot Chocolates have the rich taste that you expect from Gourmet du Village but are sweetened with Sucralose. Although these hot chocolates are not sugar free the sugars are naturally occurring in select ingredients. This results in a much lower sugar and calorie values than those of the regular hot chocolates. An added benefit is that they are also a great source of fibre. They are also very easy to make, just add hot milk to make a warm cup of hot chocolate.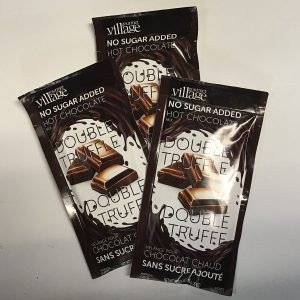 No Sugar Added
Double Truffle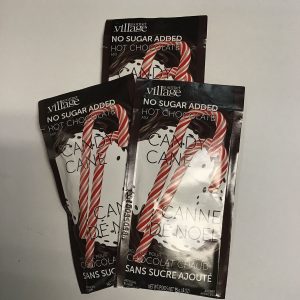 No Sugar Added
Candy Cane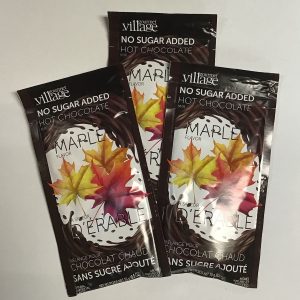 No Sugar Added
Maple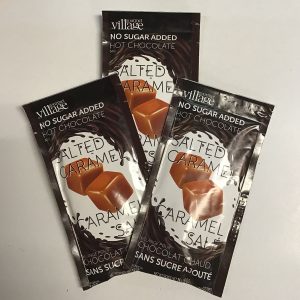 No Sugar Added
Salted Caramel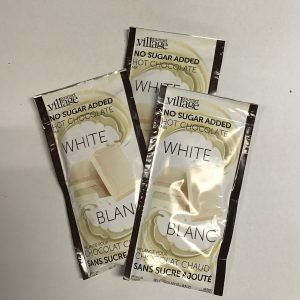 No Sugar Added
White
No Sugar Added Hard Candies
We are pleased to have found Eda's no sugar added hard candies, which do not use artificial sweeteners or isomalt. These individually wrapped treats are available as a compliment to our hand made no sugar added chocolates. Each flavour is priced at $8.99 a pound or we have small ready to go packages priced at $2.00 each.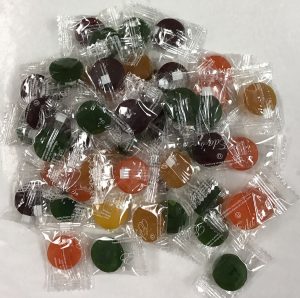 Sour Mix
includes Cherry, Green Apple, Lemon, Orange
Butterscotch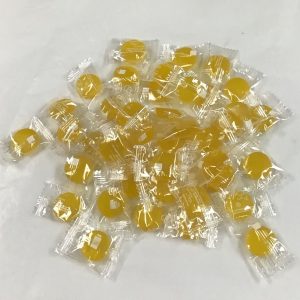 Lemon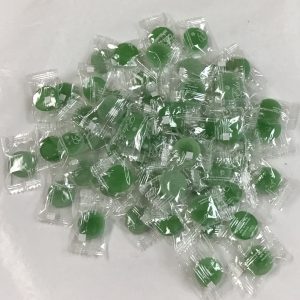 Spearmint