Need a sweet treat to represent Canada which isn't chocolate? Look no further than our maple sugar and popcorn options. Canadian flavours made by Canadian farmers.
Maple syrup, maple sugar or hard maple candies from Maple Orchard Farms of Bracebridge might just fill the bill for the need for all things maple in Canada. The hard candy are shaped as a maple leaf.
25 piece maple syrup hard candies – $7.99
10 piece maple sugar candies – $12.95
20 piece maple sugar candies – $19.95
100 mL maple syrup jug – $4.50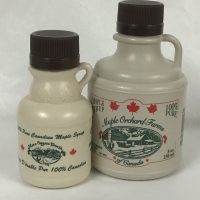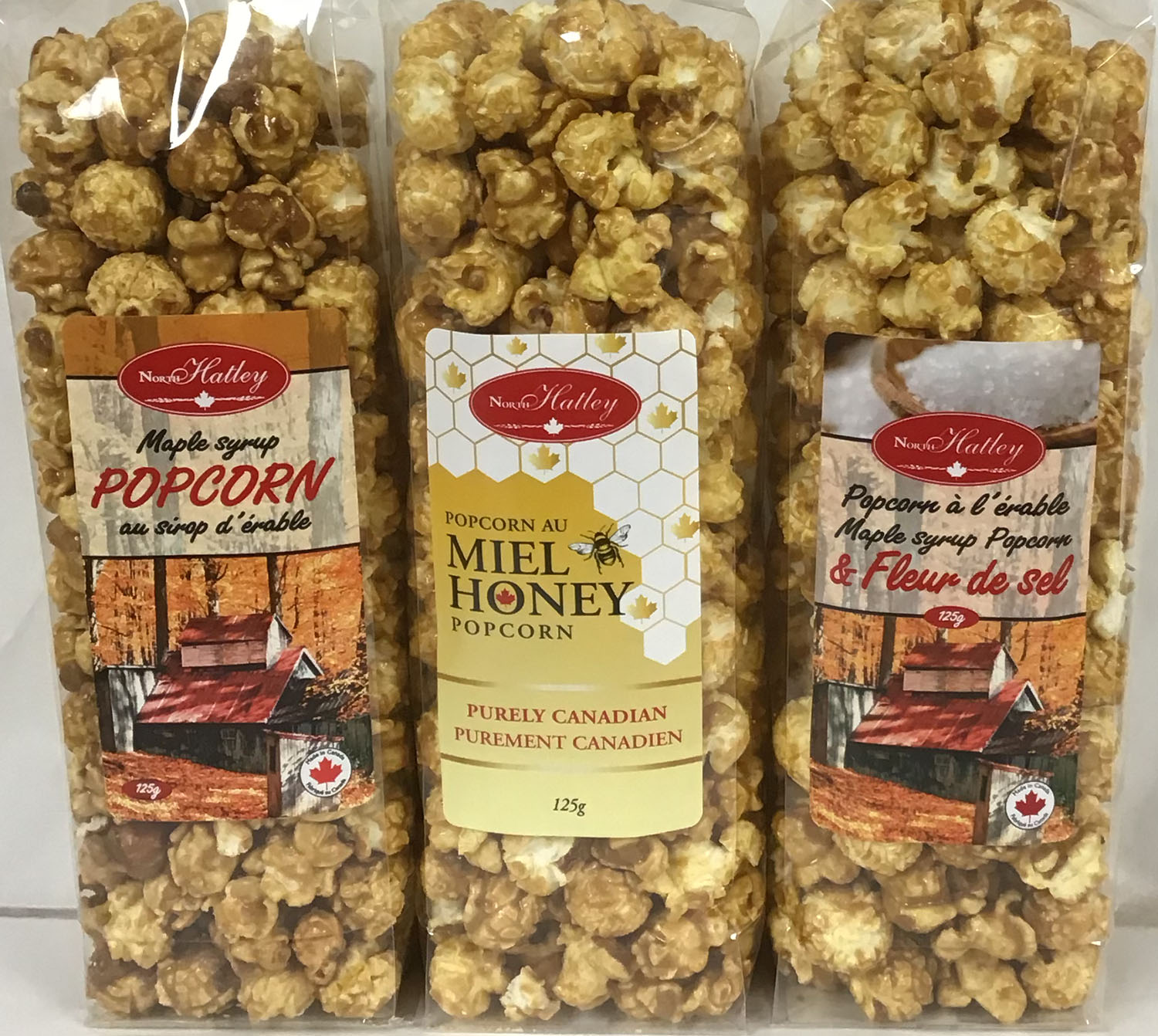 A newer addition to our maple sugar, popcorn is a tasty treat we are pleased to offer;. But not just any popcorn will do. Gourmet popcorn from North Hatley has won our staff seal of approval.
Made in Canada this delicious trio of popcorn options use Canadian maple syrup and honey as flavourings. They have quickly become a popular addition to gift baskets and gift bags.
Popcorn is available in 125g sized packages priced at $3.99 each.
Our three available gourmet flavours:
Honey Popcorn
Maple Syrup Popcorn
Maple Syrup & Fleur de Sel Popcorn