Easter Weekend Update 2021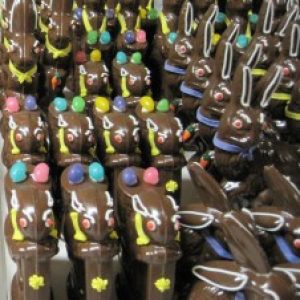 With the province of Ontario moving into a shutdown situation, how we operate on the Saturday of Easter weekend – April 3rd – will look different yet again. We will be handing out prepaid orders between 10 am and 5 pm. Limited in store shopping will still be possible, but with even tighter limits on numbers allowed in. Only 2 people will be permitted in at the same time.
We appreciate everyone's patience as we all work through this ever changing reality. The door will remain locked. Please knock upon arrival or join the socially distanced line. We will help you as soon as possible.
Please note: as has often been the case in years past on Easter weekend, the variety of both chocolates and Easter novelties is reduced somewhat, and changes faster during the day than we can possibly update on the website. Some of your preferences may no longer be available.
Please note, part 2: we are closed Good Friday, Easter Sunday and Monday.