Specialty Teas in Softwood Chests
Reusable soft wood crates containing 25 tea bags at $7.95 make a lovely gift. Choose from many intriguing flavours while admiring the artwork on the collectible box.
In black teas we have:
Arctic Raspberry
Blueberry
Buckingham Palace Garden Party
Canadian Breakfast RCMP
Chocolate Mint
Cinnamon
Cranberry
Cream Earl Grey
Earl Grey – Steam Era Classic Box
English Breakfast
Honey
Ice Wine
Irish Breakfast – out of stock
Irish Cream

Lemon
Lover's Leap (Orange Pekoe)
Maple
Peach Apricot
Rose
Tropical Dream
Vanilla
Wild Blackberry
Wilderness Huckleberry
In green teas we have:
In chai tea we have: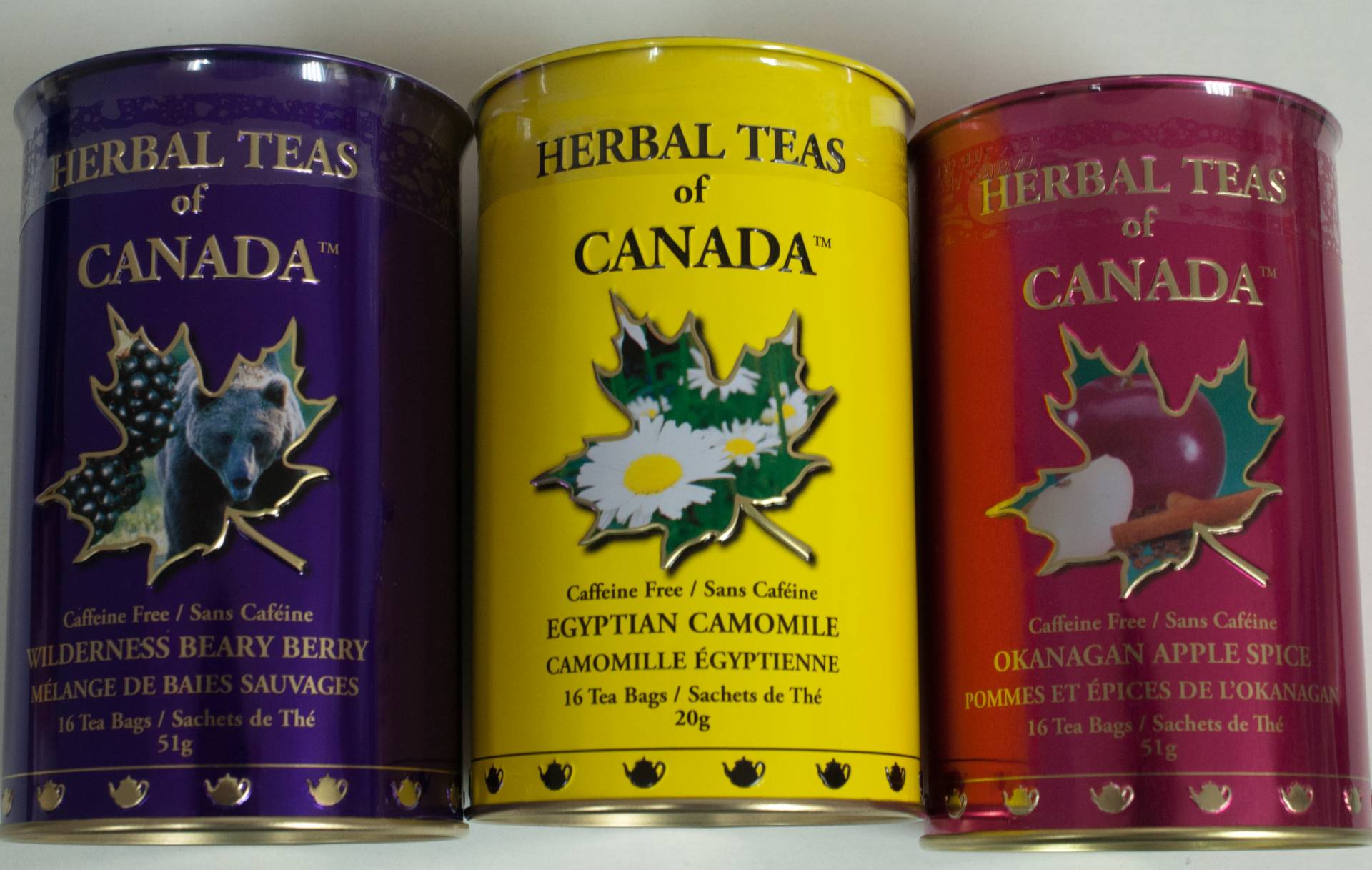 Herbal teas are increasingly in demand as discerning tea consumers often opt to enjoy a non-caffeinated hot beverage. Metropolitan Tea has blended a few Canadian favourites, packaging in them in attractive 16-count snap-tight cylinders for freshness. In honour of Canada being the world's second largest country, each tea bag brews a perfect two cups.
At $7.95 per tin we are pleased to offer these options to compliment our loose herbal teas.
Egyptian Camomile
Okanagan Apple Spice
Wilderness Beary Berry