Specialty Teas in Softwood Chests
Reusable soft wood crates containing 25 tea bags at $8.99 make a lovely gift. Choose from many intriguing flavours while admiring the artwork on the collectible box.
In black teas we have:
Arctic Raspberry
Blueberry
Buckingham Palace Garden Party
Canadian Breakfast RCMP
Chocolate Mint
Cinnamon
Cranberry
Cream Earl Grey
Earl Grey – Steam Era Classic Box
English Breakfast
Ginger
Honey
Ice Wine
Irish Breakfast
Irish Cream

Lemon
Lover's Leap (Orange Pekoe)
Maple
Maple Blueberry
Orange Spice
Peach Apricot
Rose
Strawberry
Tropical Dream
Vanilla
Wild Blackberry
Wilderness Huckleberry
In green teas we have:
In chai tea we have:
In herbal tea we have: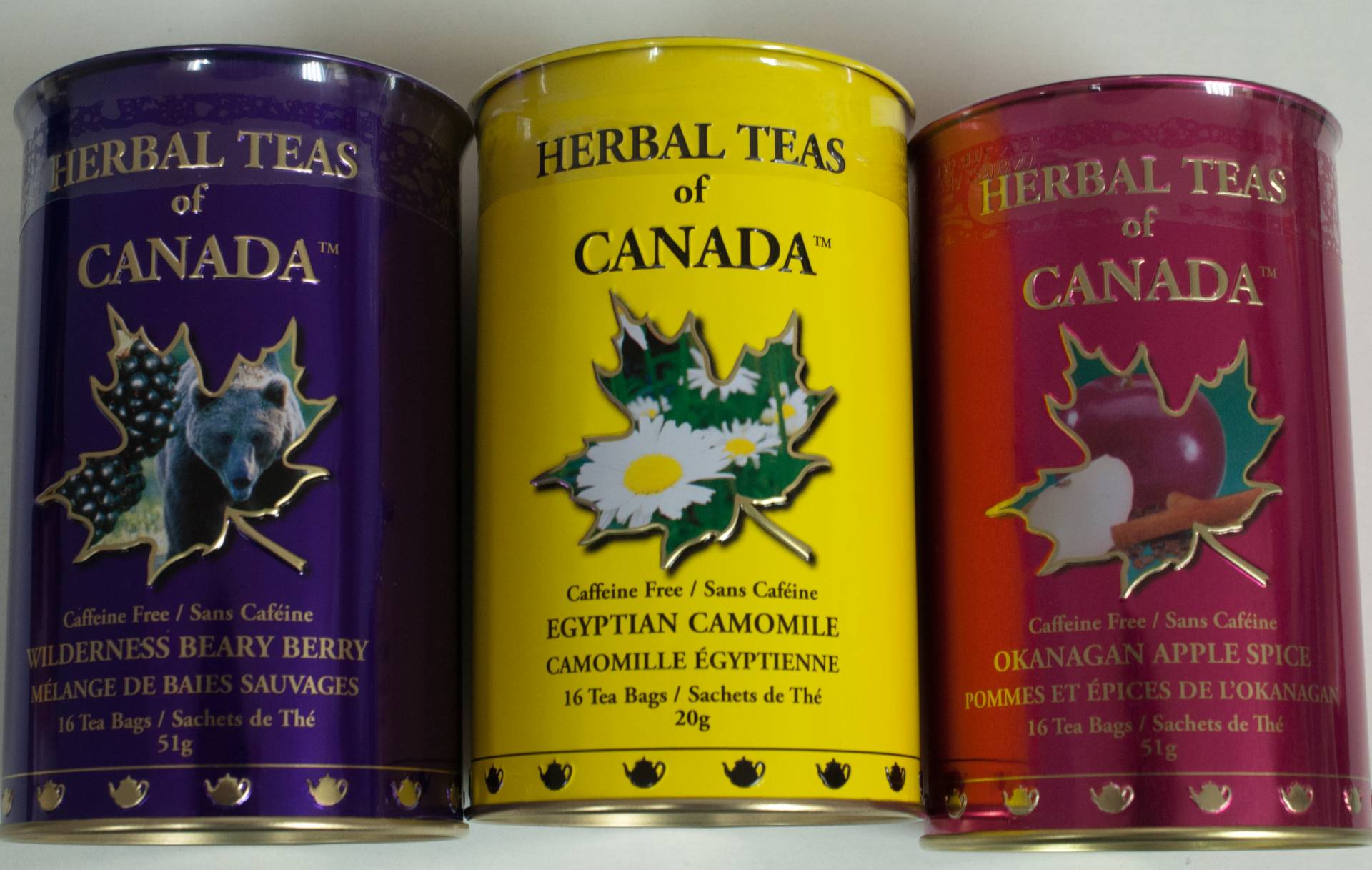 Herbal teas are increasingly in demand as discerning tea consumers often opt to enjoy a non-caffeinated hot beverage. Metropolitan Tea has blended a few Canadian favourites, packaging in them in attractive 16-count snap-tight cylinders for freshness. In honour of Canada being the world's second largest country, each tea bag brews a perfect two cups.
At $8.99 per tin we are pleased to offer these options to compliment our loose herbal teas.
Egyptian Camomile
Okanagan Apple Spice
Wilderness Beary Berry