At Candies of Merritt we have carried Gund stuffed animals for a number of years. Gund has been around for over 100 years and have always been a leading manufacturer in stuffed animals. They were also one of the first companies to make a teddy bear back in 1900. They have always been known for their huggable designs and innovative plush animals. Over the years their offerings have grown to include many licensed lines as well as their ever popular baby Gund. Baby Gund are made with stitched eyes so they are especially safe for babies and young children.
Here are a selection of a few of the Gund Plush which we have available.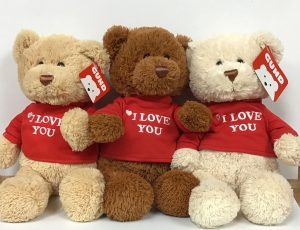 I Love You T-Shirt Bear
Available in Tan, Dark and, Light
$21.95 Each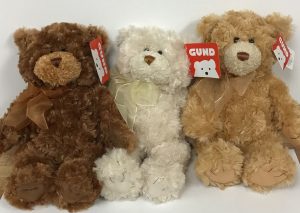 Corin Bear
Available in Light and, Tan
$24.95 Each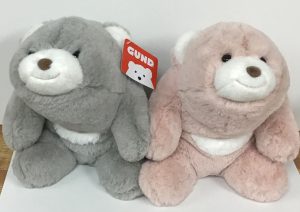 Snuffles Bear
Available in Grey and Pink
$29.95 Each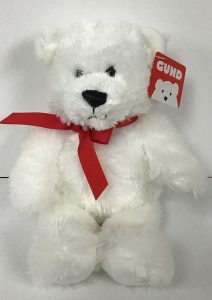 Amor Bear
10 inch size
$17.95 Each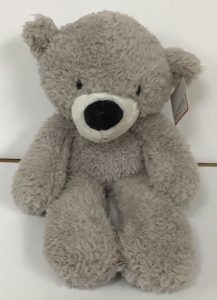 Fuzzy Bear
Available in Grey
$24.95 Each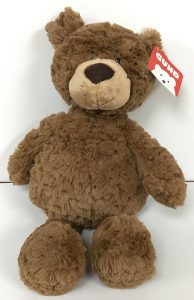 Pinchy Bear
Available in Brown
$29.95 Each
Chocolate Lab
Available in Brown
$24.95 Each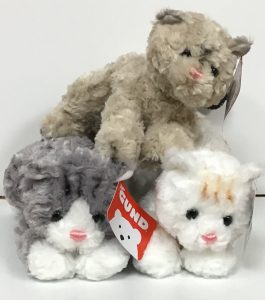 Bootsie Kitten
Available in Grey, Brown and, White
$24.95 Each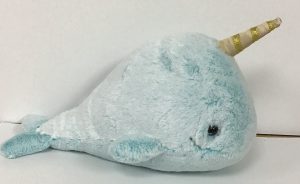 Nori the Narwhal
Available in Blue
$21.95 Each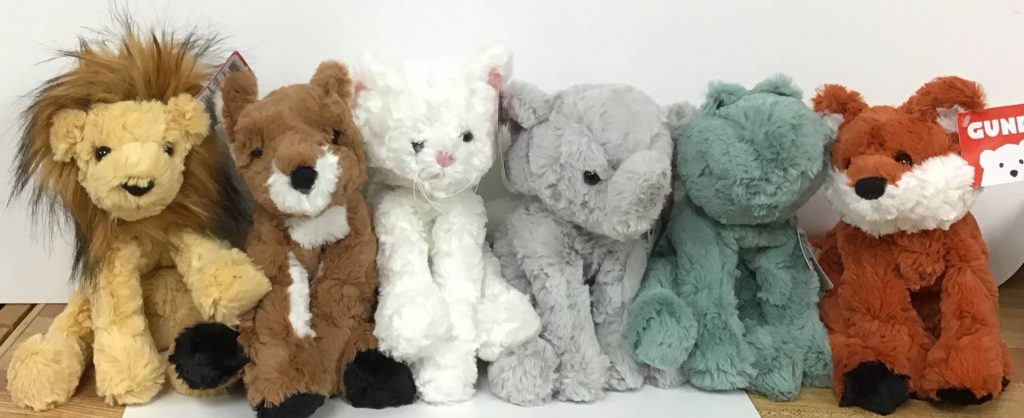 Each Cozy plush animal is priced at $18.95.
We have available:
Lion – sold out
Doe
Kitten
Elephant
Frog – sold out
Fox