Valentine Truffles Preorders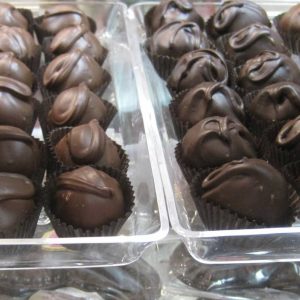 It is hard to believe that it is less than a month until Valentine's Day 2021. Although this year looks very different we are still planning on making our famous Valentine Truffles. Because of the circumstances we are accepting preorders for Truffles that will be available for Curbside pick up or Delivery within Guelph starting Thursday February 11th 2021 due to the short shelf life. No shipping options available.
Please make sure to place your orders for truffles by Saturday February 6th 2021 to guarantee your order so that we can plan our production accordingly.
Truffles will be available in both Milk and Dark chocolate and in five different flavours, Amaretto, Orange, Mint, Chocolate and Raspberry.
Click Here for more information on our Truffles and box sizes.
Please note we close on Sundays and Mondays so therefore we will be closed Sunday February 14th 2021 and will not be able to fulfill orders that day.